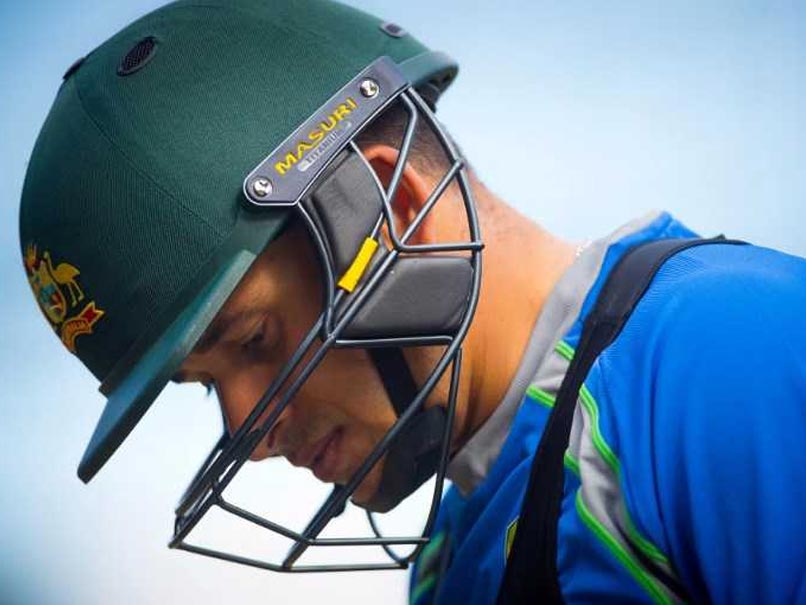 Usman Khawaja has played 24 Tests, 18 ODIs and nine T20Is for Australia.
© AFP
Australian batsman Usman Khawaja has revealed the extent of racial vilification he had to face as a youngster after his family moved to Australia from Pakistan. Born in Pakistan, Khawaja moved to Australia with his parents and two older brothers when he was just a 5-year-old. Despite being facing racially discriminated against, Khawaja climbed through the ranks in Australian cricket quickly and went on to become the first Pakistani-origin Test cricketer for the Aussies. After first overcoming the language barrier, Khawaja revealed the extent to which he was racially abused when he joined school in western Sydney.
"'F-ing curry muncher' was one of the more popular ones that particularly hurt. I'm not sure why, looking back. I still don't know how to actually munch curry. Kids can be mean and that is normal. Being racially vilified actually made me stronger in many respects," Khawaja was quoted as saying by the PlayersVoice.com website.
As a budding cricketer, the stylish left-hander said that getting racially sledged by opposition players and parents was an everyday affair.
"Getting sledged by opposition players and their parents was the norm. Some of them said it just quietly enough for only me to hear. It still hurt, but I would never show it. Most of the time it was when I scored runs. Some parents take things too seriously. It is for this reason why so many of my friends, most of whom were born outside Australia, didn't support Australia in sporting contests. I didn't either," he said.
"Especially in cricket. It was either West Indies, Pakistan, India, Sri Lanka. Anyone else. It's probably why Brian Lara was my favourite cricketer."
However, Khawaja, who made his Australian debut in the 2011 Sydney Test and has played 24 Tests, 18 ODIs and nine T20Is, said the thinking and mindset changed radically as time passed.
"As I grew up - and Australia grew up - things changed radically. I started to understand that the minority of Australians who did treat me this way were just that. A minority. By high school I was a diehard Australian team supporter.
"Now subcontinental parents can see a future for their kids, at a younger age. It isn't about making a choice - study or cricket - like my Mum wanted me to do. And I can see it, in the domestic cricketers of all ages that are coming through now, compared to when I started playing and was the only Asian player at first class level in the whole country," he said.
"Now we have Gurinder Sandhu, who is a close friend of mine from Sydney Thunder and represented Australia. Another youngster from the Thunder is Arjun Nair, an excellent young, up-and-coming player," added Khawaja.