Story Progress
Back to home
BCCI vs Lodha Committee: Top 10 Recommendations by The Panel
Following are the top 10 recommendations made by the Lodha Committee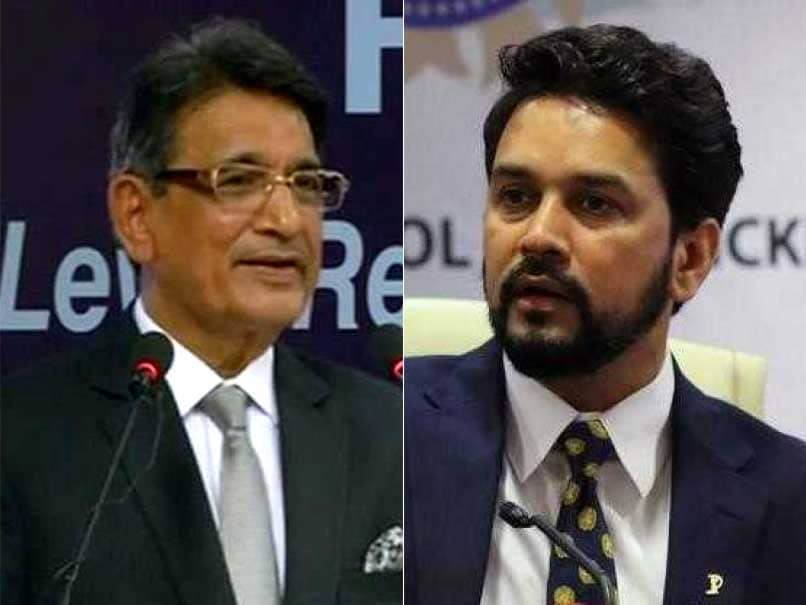 BCCI vs Lodha: The Supreme Court on Monday decided to remove board president Anurag Thakur.
© NDTV
Highlights
Supreme Court removes Anurag Thakur as BCCI president

The apex court also removes secretary Ajay Shirke

All BCCI administrators over 70 years of age must relinquish their posts
BCCI vs Lodha: Supreme Court on Monday ordered the removal of Anurag Thakur as the president of the Board of Control for Cricket in India (BCCI), over the failure to enact a series of recommended reforms. In a landmark ruling, a panel of judges said that Thakur and BCCI secretary Ajay Shirke would have to stand down immediately. The order came after the judges also slapped restrictions on the BCCI's accounts last year over its failure to implement a series of reforms recommended by a panel headed by former Chief Justice, Rajendra Mal Lodha. While the BCCI has implemented some recommendations of the panel, the apex court wanted the cricket body to implement the committee report in toto.
One association of each state will be a full member and will have the right to vote. The Lodha panel proposed the relegation of Railways, Services and Universities as Associate members.
It recommended separating the governing bodies of the Indian Premier League (IPL) and BCCI. It also proposed restricting the powers of the IPL Governing Council.
The panel stated that BCCI office bearers must not be ministers or government servants and that they must have not held office in the BCCI for a period of nine years or three terms. The Lodha committee said that no BCCI office-bearer can have more than two consecutive terms.
Office-bearers in BCCI should not be beyond the age of 70 years.
The panel also recommended legalisation of betting with an inbuilt mechanism.
The report also proposed the constitution and establishment of a players association.
For the sake of transparency BCCI was asked to upload all its rules and other details on the official website.
The panel stated that an Ethics Officer will decide on conflict of interest.
The panel suggested that the BCCI should come under the purview of the Right to Information (RTI) Act.
According to the panel, cricketing matters of the BCCI should be handled by former players while non-cricketing matters would be handled by CEO along with six assistant managers and two committees.
(With inputs from agencies)
Topics mentioned in this article