Story Progress
Back to home
Anurag Thakur, Sacked as BCCI President, Says 'Wish Supreme Court All The Best'
Hours after the Supreme Court ordered his removal from the BCCI, Anurag Thakur expressed his thoughts in a video uploaded on Twitter.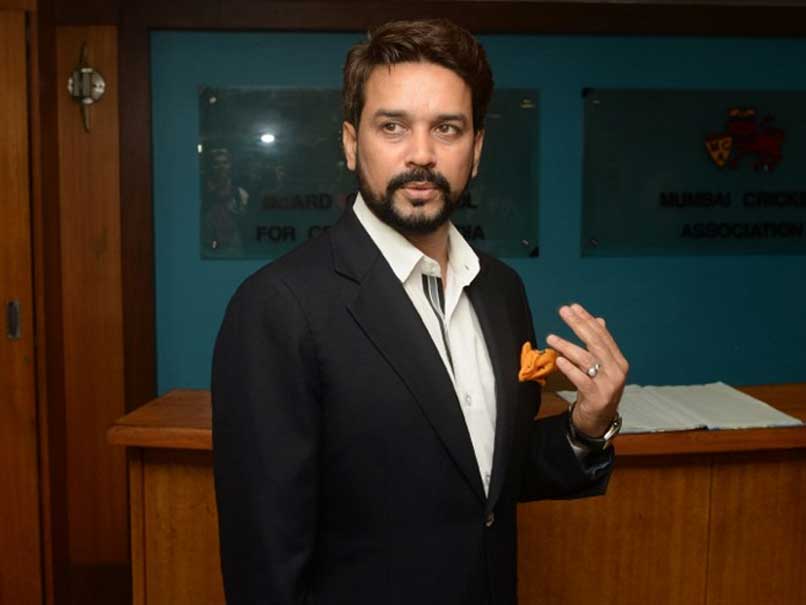 Highlights
Supreme Court removed Anurag Thakur as BCCI president

The apex court also removed secretary Ajay Shirke

Anurag Thakur said the battle with Supreme Court was not a personal one
Ousted Board of Control for Cricket in India president Anurag Thakur said on Monday that his long court struggle with the Supreme Court was not personal but a battle to guard the autonomy of cricket in India. Hours after the apex court ordered his removal from the world's richest cricket body, the BJP lawmaker expressed his thoughts in a video uploaded on Twitter. Earlier in the day, Thakur and Secretary Ajay Shirke were sacked from the BCCI after failing to implement the Lodha Committee recommendations in toto.
"I had the honour of serving Indian cricket. Over the years, Indian cricket saw its very best in terms of administration and development of the game. BCCI is the best managed sports organisation in the country with defined procedures," Thakur said in the video.
The BJP MP also highlighted the contribution of the BCCI in improving the cricketing infrastructure in India.
My statement on the Supreme Court @BCCI verdict. pic.twitter.com/cXvEx6eIU4

— Anurag Thakur (@ianuragthakur) January 2, 2017
"India has the best cricket infrastructure, built and maintained by the state associations with the help of BCCI. India has more quality players than anywhere in the world. For me, it was not a personal battle for the autonomy of the sports body," Thakur added.
In a parting shot, the Himachal Pradesh Cricket Association boss said that he wished the best for Indian cricket and respected the fact that the Supreme Court felt retired judges were more capable of governing the game in India.
"I respect Supreme Court like any citizen should. If the Supreme Court judges feel that BCCI could do better under retired judges, I wish them luck. I'm sure Indian cricket will do well under their guidance. My commitment to the best of Indian cricket and autonomy of sport will always remain," Thakur further added.
Topics mentioned in this article