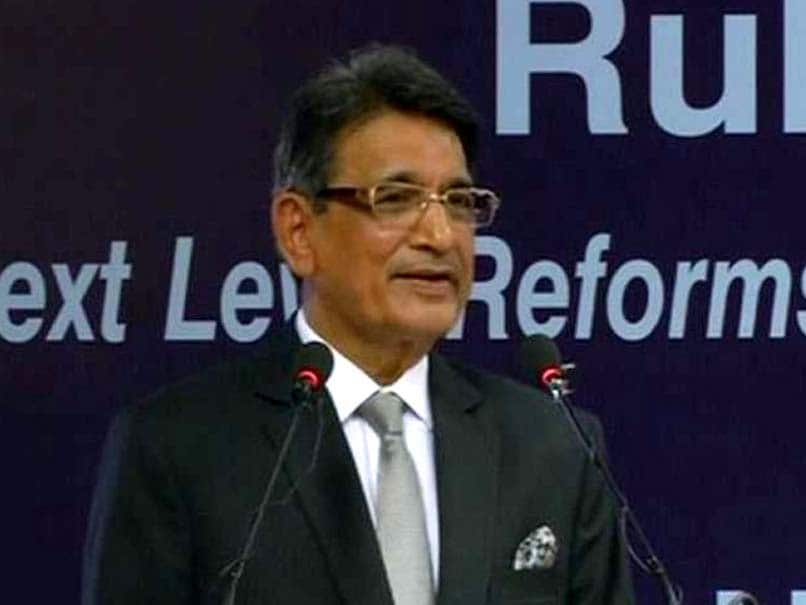 Supreme Court wants BCCI to implement the Lodha panel recommendations in toto.
© PTI
The removal of Anurag Thakur as the cricket board (BCCI) president was a logical consequence by the Supreme Court, Justice R.M. Lodha said on Monday. The apex court, which also ordered the sacking of secretary Ajay Shirke, said that all the recommendations of the Lodha panel must be implemented in toto. The bench comprising judges Chief Justice T.S. Thakur, Justice A.M. Khanwilkar and Justice D.Y. Chandrachud also issued a contempt notice to Anurag Thakur.
"Once committee's reforms were accepted by the Supreme Court in its July 18 order, it had to be implemented. This is a logical consequence," Justice Lodha said.
Justice Lodha termed the Supreme Court ruling as a victory for sports in India. He also stated that it should serve as a precedent for other sports organisations in the country.
"I wish and hope it acts as a temple for other sports organisations as well," he said.
The former Chief Justice said the court order on July 18 had to be "implemented and obeyed".
"It was to happen, and now this has happened. Had submitted three reports before the Supreme Court, even then it wasn't implemented," he said.
(With inputs from IANS)