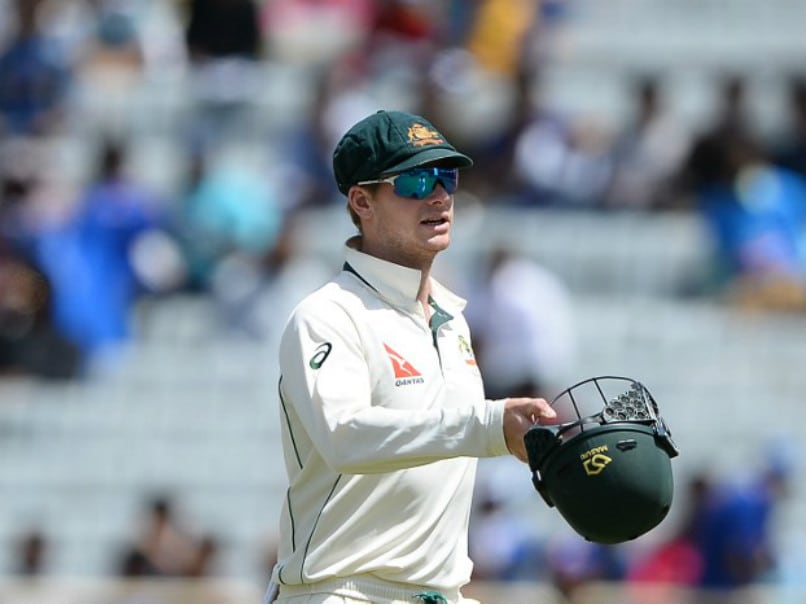 Steve Smith was on Wednesday banned from cricket for 12 months.
© AFP
Disgraced Australian cricketer Steve Smith will address the media after 1 p.m. (IST) on Thursday at Sydney Airport's international terminal, a Cricket Australia (CA) release said. Smith, who has been banned by Cricket Australia for one year for his involvement in ball-tampering scandal during the Newlands Test against South Africa in Cape Town, was jeered by fans as he made his way through Johannesburg airport on Wednesday. The 28-year-old was surrounded by police at the airport.
"Smith Smith will conduct an arrival press conference this evening in the press conference room at Sydney Airport's international terminal," a media release from CA said.
"Smith will conduct the press conference at Sydney Airport international terminal press conference room, ground floor, northern end," the release said.
"Media are advised to set up at 6.30pm but the media conference may be some time after that," it said.
Smith and David Warner was on Wednesday banned from cricket for 12 months.
Smith was charged with knowledge of a potential plan "to attempt to artificially alter the condition of the ball" but Warner was charged with developing the plan.
While Warner, who was the vice-captain of the Australian team, will not be considered ever for the leadership role of the national team, Smith and Cameron Bancroft would not be picked for captaincy until a minimum of 12 months after the end of their suspensions, Cricket Australia (CA) said in a statement.
Smith and Warner have also been ejected from this year's Indian Premier League, losing contracts worth up to $2 million each.
All three players will also be required to undertake 100 hours of voluntary service in community cricket.