Story Progress
Back to home
Steve Smith Not A Hero But He Isn't A Villain Either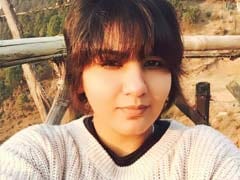 Tanya Rudra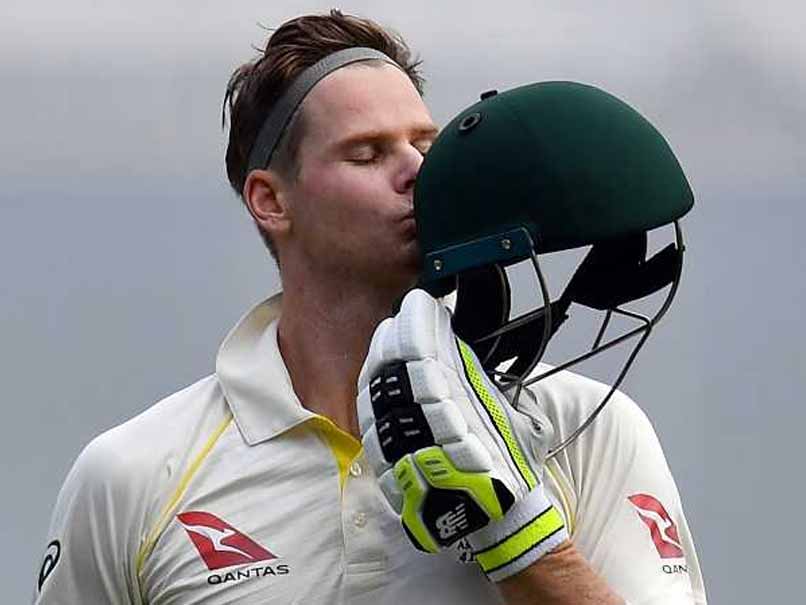 Steve Smith took over Australia's captaincy in 2015
© AFP
Australia skipper Steve Smith, who is acclaimed as the best batsman the country has produced since the great Donald Bradman, is fighting to save his job and reputation. The 28-year-old sensationally admitted to ball-tampering charges during the third Test against South Africa in Cape Town on Saturday. In what is being termed as the most shameful chapter in Australian cricket, Cameron Bancroft was caught on camera, using yellow sticky tape laden with dirt to alter the condition of the ball. Then, in the most stunning revelation, Smith and Bancroft admitted to cheating in an explosive press conference.
There have been calls for Smith, who took over the captaincy in 2015, to step down or be sacked as Australia skipper after he admitted to being the mastermind of the ball-tampering saga.
The baggy greens garner very little respect from the cricketing world right now and the collective outrage since Smith's extraordinary post-match confession has been staggering.
Since Australian cricket plunged into a crisis, experts and fans have been taking the moral high ground, ignoring the fact that players often try to manipulate the ball to make it do things it wouldn't normally do.
Of course, it doesn't mean that plotting to cheat is justified, but, at its most basic level, Smith's men did what many others, at all levels, have done before.
In 1994, Mike Atherton held onto the England captaincy and avoided suspension even after he was seen using dirt on the ball during a Test against South Africa at Lord's.
Pakistan refused to take the field after tea on day four of the 2006 Test in England following ball-tampering accusations levelled by umpires Darrell Hair and Billy Doctrove.
Then in 2010, Shahid Afridi was caught on cameras trying to bite and chew the seam of the ball. In the most recent incidents, South Africa skipper Faf du Plessis and pacer Vernon Philander were captured on cameras using everything from fingernails to a zipper to mint to help shine the ball.
On all these occasions, the accused players maintained their innocence throughout the hearing but never managed to beat the charges, whereas, Smith and Bancroft came clear and accepted the wrongdoing instantly.
At the time, when the entire world is dancing merrily on the grave of Australian cricket, former captain Michael Clarke, although gutted by the controversy, has urged the fans to forgive Smith and concentrate on restoring the sport's battered reputation.
While former India pacer Ashish Nehra has credited Smith for accepting the mistake.
"This is not the first time something like this has happened. It happened in the past as well, especially in Test cricket. But, I will give credit to Steve Smith who accepted that he has made mistake," Nehra said.
"Smith is someone who has done so well for Australia cricket. Whatever happened has happened. Let's move forward. We are human beings and we make mistakes," he added.
Although there have been extreme reactions from the outraged fans, there are still a few, who stand by Steve Smith - the batsman who hides his genius in plain sight.
Whatever the reason,, #SteveSmith is still the best one to lead #RR in #IPL2018
Look at his last year's performance. IPL is unnecessary being so serious. He hasn't done anything wrong here. #ICC will take care of his act.

— ????????? (@Siddharthabadal) March 26, 2018
"Mistake is a single page in a ?? so don't lose a full ?? for a single page" really ?? for that incident @davidwarner31 #Champions #CricketAustralia #SteveSmith #Smith #Bancroft #SAvsAUS pic.twitter.com/glgeHWBQT8

— Jack 10 (@jack_jimkhan) March 26, 2018
Evil may strike human mind sometime yet one chance should be given for every individual.#SteveSmith ????

— Rahul Khadka (@bijaykhadka52) March 26, 2018
I think it's fair to say it's been a hysterical overreaction for the ball tampering issue. It hasn't happened for the very first time. And the talks lingering on life time ban are way too harsh. #SteveSmith

— Raghav Prasad (@No_Look_Bobby_9) March 26, 2018
I am with Smith #SteveSmith

— ratanjham4@gmail.com (@ratanjham4) March 26, 2018
Steven Smith is at fault. Yes, what he did is blatant cheating. I'm not a fan of him. But as a human, I feel that the issue is being blown way out of proportion. The man needs a break from all the backlash he's being bestowed with. #SteveSmith #Sandpapergate#RajasthanRoyals

— Richi Mittal (@richi_mittal) March 26, 2018
#SteveSmith every one did mistake in his personal life ????dont judge the person behavior with single incident.. pic.twitter.com/U8N9MiDAf4

— Ayyappan Anuj?????? (@ayyappanaswin15) March 26, 2018
what he do is wrong nd also get punishment but tempering is not new in cricket media and other talk like its biggest crime who concern with this issue already say sorry but other still talking like he is finest so pure in cricket nd suggest icci to Ben more #AUSvsSA #SteveSmith

— gosai kaushik (@Innocent_GK) March 26, 2018
If #SteveSmith n #DavidWarner do end up being banned for life, it would be one hell of a farce when we still have legends involved repeatedly in tampering and much worse strutting their stuff across the world as experts. Not done...

— clueless mango man (@uthraGC) March 26, 2018
Life of #SteveSmith

Lost his captaincy

Fine

1 match ban

Lost his Ipl captaincy

Out of the IPL 2018

Anything else left? ??#IStandByYouSmithy

— Kaka (@i_NahidShaikh) March 26, 2018
#SteveSmith these are the batsman are did the ball tampering but no one can punished .if aussies did its a mistake?? pic.twitter.com/QKqXNivJMn

— Ayyappan Anuj?????? (@ayyappanaswin15) March 26, 2018
#SteveSmith #cricketcrisis #Cricket pic.twitter.com/TXGCKfhi9v

— Anjali Kulshrestha (@Anjali_kul) March 26, 2018
Many fans would struggle to find sympathy for Smith but players have attempted to gain an advantage over the years - both covertly or "accidentally on purpose".
Promoted
(Tanya Rudra is a Chief Sub Editor at NDTV Sports)
Disclaimer: The opinions expressed within this article are the personal opinions of the author. The facts and opinions appearing in the article do not reflect the views of NDTV and NDTV does not assume any responsibility or liability for the same.
Topics mentioned in this article