Story Progress
Back to home
Ball Tampering Scandal: Fans Want A Revamp Of The Australian Cricket Culture
After the ball-tampering scandal, the fans want to see a complete overhaul that'll bring respect and trust back to Australian cricket.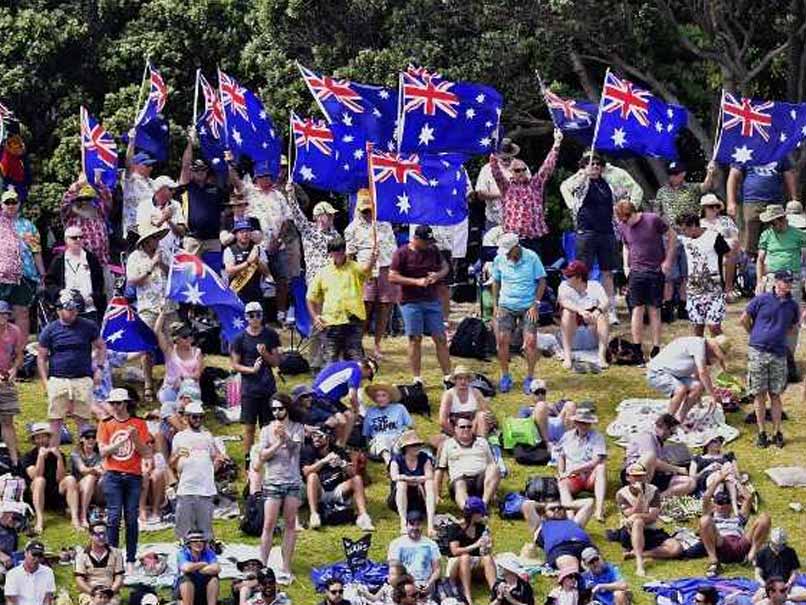 Disappointed fans want Cricket Australia to bring respect and trust back in the game.
© AFP
Highlights
Australia prides in setting gold standards in sports

CA's "win-at-all-costs" culture has been intensifying for years

Fans were outraged by the actions of Steve Smith and David Warner
Winter is approaching in Australia and it will be a winter of discontent. The iconic Melbourne Cricket Ground (MCG), the home of cricket in Australia, bears a barren look. The season ended with the Aussies suffering comprehensive defeat at the hands of South Africa. It also sank Australian cricket in the odiousness of darkness. Andrew Saunders, a Melbourne-based barrister says, "I was so embarrassed and shocked that I could not read the reportage in the papers for 2/3 days. I was shocked that they cheated and the way they did." Abhijeet Mukherjee, who migrated to Australia from the UK a few years ago and a massive follower of the game is stunned by the happenings. "You feel very let down when you know the people you are supporting, the people you are looking up to aren't playing honestly. I am from India, grew up in England, now I live in Melbourne. I am a huge cricket fan of all three teams. So it is disappointing for me to see the game being sullied."
The game they say is bigger than those who sully it and the show must go on. That is why Cricket Australia first handed bans to the players and then emerged themselves into an examination of cultural, organisational and governance issues. They will initiate a separate player-driven process to consider a charter that sets out standards of behaviour and expectations of the men's team.
Australia prides in setting gold standards in sports and their recent Commonwealth Games performance testifies to that. Integrity issues in sports are even dealt with at an academic level.
Michael McKenna, the Director of ISEAL of Victoria University says," It is embedded in our courses and is a fundamental part of some of the courses we do in Sports Management and Sports Science. It is always a big issue in modern-day sport and we have seen in the recent times with the Australian ball handling scandal. What this shows is even in countries with very well developed sports systems and very high focus on sports integrity there are issues and it is important to manage those. Some of the cultural aspects of sports is just as important, perhaps more important in this instance. We try and work closely with sports bodies like Australian Sports Commission."
Several industry insiders claim Australian cricket's "win-at-all-costs" culture has been intensifying for years and was destined to implode.
ABC's Broadcaster Tracey Holmes says, "This incident affected the nation like no other sporting saga I can remember in recent history. Everybody had an opinion, everybody was first outraged, then they sat and thought about it. I think we are at a point now where there is potential for forgiveness but people are still very angry and people are still very angry wondering how it got to this."
Many say the mass exodus of legendary players; a winning streak that suddenly turned into a losing streak; a reputation for being "a pack of dogs" who "played too hard"; and the pressure in which the players were under to turn it all around, led to some bad decisions. And that is why McKenna says, "Cricket Australia should involve people from outside who are independent of the sports body. If you do an in-house review, you have a high risk of not necessarily getting to the root of the problem."
Prime Minister Malcolm Turnbull turning up to show his involvement in weeding out corruption also reveals the importance of integrity in Aussie sport. Nick Foa, the Deputy Secy Sports and Recreation, Victoria government says, "The integrity issues are at the core of sports. That is why all the state and the Commonwealth ministers have been working together on the issue across the board. We recognise any people wanting to engage in sport want it to be conducted in the fairest manner so everyone has an equal chance. "
Melbourne prides itself on being the sports capital of Australia. Around 8.5 billion Australian dollars (AUD) of Victoria's economy is driven by sports and a significant part comes from cricket. The government says 1 AUD invested in sports is equivalent to 3 AUD saved on the health budget. No wonder the government feels shortchanged by their cricketing heroes.
Foa says, "The Australian cricket captain is held in highest possible esteem. It's one of the highest offices in the land, such is the nature of the sport. So obviously Cricket Australia would like to bring trust back into the game and see sports lovers move on from the scandal."
There is a sense of sympathy for Steve Smith whose name features prominently on the MCG honours board but not for the Board. Neither are too many voices speaking for David Warner, even as talks for their return via the county route intensify.
Saunders says," I thought that the bans were appropriate. I was very pleased that they accepted the bans without complaint and would like to see them back."
Elizabeth Tueno, a Melbourne-based cricket fan and a barrister says, "I do have some sympathy for Smith. He did not have a very big role in the controversy."
While there is a definite end so far as the players' situation is concerned but fans have no idea how the Board allow the cricket culture to decay. The Aussie fans are questioning how long have their sporting heroes been cheating. Anil Kumble's statement of, "Only one team was playing according to the spirit of the game" from the 2007-08 tour of India Down Under, is coming back to haunt them.
Promoted
"What happens next is that there are definite questions being asked about the governing body itself," says Tracey Holmes. "There are questions being asked about the role of James Sutherland, the CEO, and of course the Board because none of these things happens in isolation.The next phase of the discussion which people have started alluding to, the focus will re-emerge on the governing body itself."
The Board may have got a lifeline for now with a six-year TV deal with Seven West Media and Fox Sports for 1.2 billion AUD. But to get fans to the turnstiles of cricket when the season kicks in, CA needs to bring in some rapid, drastic and sweeping changes.
Topics mentioned in this article