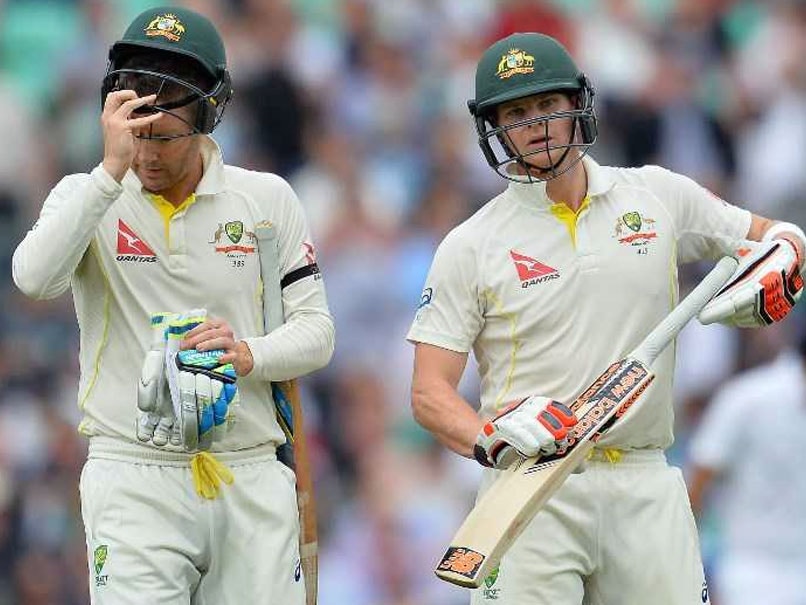 Michael Clarke said that he could return as Australian captain if the need arises
© AFP
A gutted Michael Clarke has slammed his successor Steve Smith for plotting the plan to change the condition of the ball in the ongoing third Test against South Africa. Clarke said that he could return as Australian captain if the need arises. The 36-year-old, who retired in 2015, was emotional and expressed sympathy for Smith and his teammates but also termed the incident as "blatant cheating".
"In my heart, I believe (Smith) has just made a really, really bad mistake. You know, I hope there can be a way around this, that he can continue to captain Australia," Clarke said.
"This is not about me at all. This is about Australian cricket and the future of Australian cricket and where these current players and this current structure and leadership sits.
"And my job is to make sure I can help this game come back from this."
Clarke added that he was "sitting completely on the fence" amid calls for Smith to step down or be stood down.
"My heart feels for him. If something is to happen to Steve Smith, then the captaincy cannot go to anybody that has been involved in this situation," he said.
On Saturday, Cameron Bancroft was caught on camera, using yellow sticky tape laden with dirt to alter the condition of the ball.
Smith and Bancroft fronted the press, and in the most stunning revelation, admitted to cheating in an explosive press conference but the former refused to step down as captain.
"I saw an opportunity to use some tape, get some granules from the rough patches on the wicket and try to change the ball condition," Bancroft said.
"It didn't work; the umpires didn't change the ball. But once I was sighted on the screens and having done that, that resulted in me shoving it down my trousers," he added.
"It was a pre-planned move concocted by the Australian leadership group over lunch", Smith admitted.
"I'm not proud of what's happened. It's not within the spirit of the game," Smith said.
"My integrity, the team's integrity, the leadership group's integrity has come into question and rightly so", he added.
There have been calls for Smith to step down or be sacked as Australia skipper after he admitted to being the mastermind of the ball-tampering saga.
Consequently, Smith and David Warner have stood down as captain and vice-captain of the Australian cricket team for the remainder of the ongoing Test, the Australian cricket board confirmed on Sunday.
(With AFP inputs)