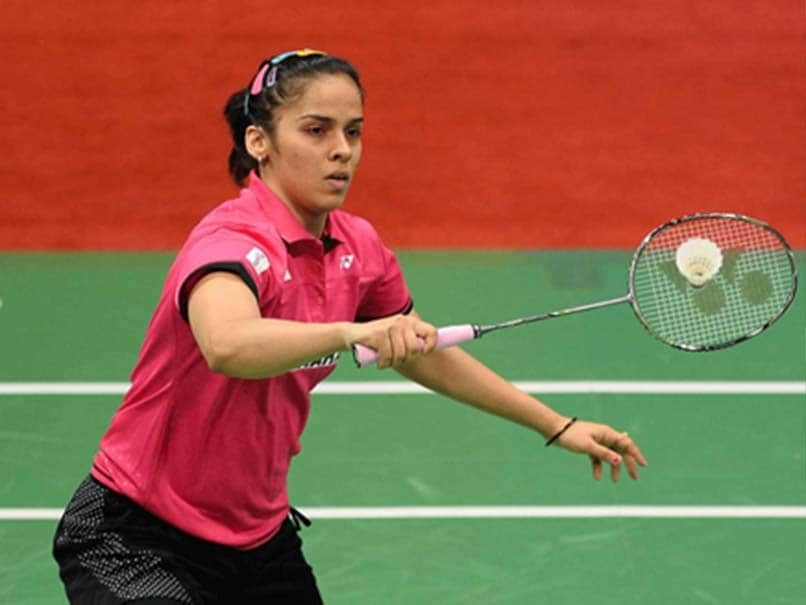 Saina Nehwal vows to give her best on the court
© AFP
Saina Nehwal has evolved as an athlete to say the least. India's bronze medallist from the London Olympics, who is on a comeback trail after a career threatening injury followed by a surgery in August, has perhaps come to terms with the fact that she's far from her A-game, and that it's alright to lose matches once in a while.
"I don't mind losses, there's nothing to be disappointed about losing," Saina told NDTV in an exclusive interview. "I need to know where I stand". In the three tournaments she played since her surgery, the 26 year old made one first round exit (China Open) and two quarter final finishes (Hong Kong Open and Macau Open).
"It has given me immense confidence, no regrets at all" she said adding,"I didn't want to take a very long break from competition. I understand I am not fully fit yet, but I'm getting there. By mid January I am hoping to be fully fit."
Saina realises things are only getting tougher. Younger and fitter players are dominating the circuit, and back home, PV Sindhu, who has been snapping at her heels for a few years now, has achieved what Saina herself hasn't - make it to an Olympic final, and win a medal better than her own, a silver.
That day in August when the younger Sindhu was fighting for a gold medal in Rio, Saina was in an operation theatre in a Mumbai hospital.
"I was in an operation theatre and that's all I remember from that time," Saina said
"My father told me about Sindhu's medal. What she has achieved is great, but for me it was impossible to digest the fact that I needed a surgery. An injury had brought an end to my Olympic campaign, and that was impossible for me to accept," she further said.
But breaks from the sport help athletes give a fresher perspective on the sport. And soon, Saina felt the urge to be back on the court.
"She said she wanted to play in China," Saina's coach Vimal Kumar told NDTV.
Was she in a hurry? "Yes. As a coach, that would not have been my approach. But she's always been bold with her career decisions. So I let her play, even though I could see she was lacking lung power, and her legs were still weak," he said.
After a week where she slipped out from the top 10 of the world rankings for the first time in 7 years, the Hyderabad is now ranked 9th.
"I missed competing in the super series finals in Dubai by just a few points," Saina said adding,"But no problems, I am feeling good and that's important for me".
The 26 year old realises fitness is going to be her toughest opponent in the next few months.
"I am not targeting any particular tournament. In 2017, my biggest goal is to stay in best shape," Saina said.