Story Progress
Back to home
Roger Federer, Rafael Nadal, Williams Sisters Turn Back The Clock
While Serena Williams will take on her sister Venus in the Australian Open women's final, Roger Federer will be vying against arch rival Rafael Nadal.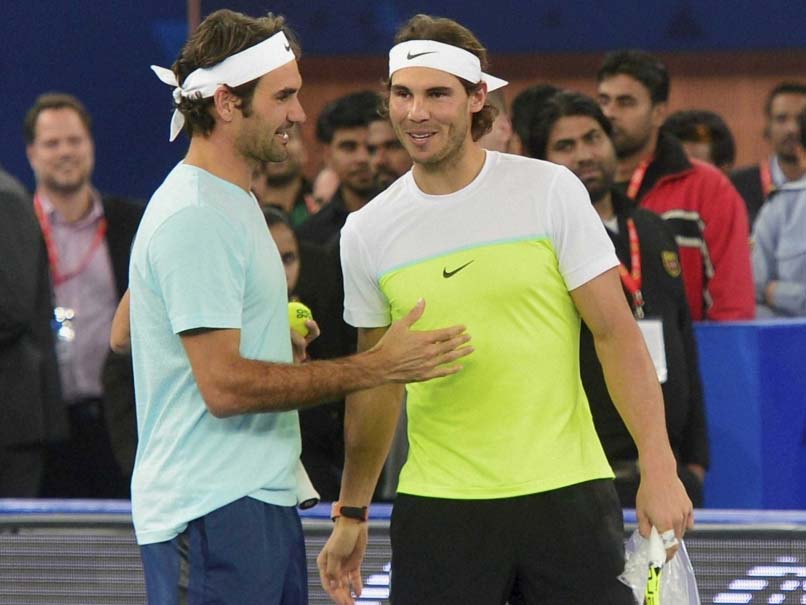 Roger Federer and Rafael Nadal will play their first Major final since 2011.
© PTI
Highlights
Rafael Nadal won the Australian Open in 2009

Nadal and Federer will play their first Major final since 2011

Serena Williams will be vying for her record 23rd Grand Slam title
Roger Federer vs Rafael Nadal! Venus Williams vs Serena Williams! Are we in mid-2000s? Tennis stars from yesteryears have certainly turned back the clock at the 2017 Australian Open where these two epic finals await us at Melbourne Park this weekend. And to think of it, a sport where usually youngsters make their mark, all the four finalists in Melbourne are well into their 30s with Nadal being the youngest. Who would have thought that Federer and Nadal would have made it to the summit clash and will be playing against each other, yet again? These two greats of the game dominated the sport in the last decade but have been a pale shadow of themselves of late.
Nadal, 30, has struggled with injuries, especially his wrist which made him miss Wimbledon last year, and last reached the final of a Grand Slam event in 2014! On Sunday though, he can win his second Australian Open title and become the first man in the Open era -- and only the third man in history -- to win each of the four Grand Slam titles twice.
Swiss maestro Federer, 35, on the other hand, himself stated that he was on "one leg" as he missed the latter half of the 2016 season due to his knee surgery, not to mention his back which also bothered him.
But there they are. The two greats, who share possibly the greatest rivalry in the history of the game, will once again take on each other in what will be their first Major final since 2011 French Open.
Nadal set up the final against his great rival Federer after edging Grigor Dimitrov in a classic five-set semi-final on Friday which stretched for nearly five hours at the Rod Laver Arena.
With Federer and Nadal both returning from injuries, and neither having won a Major since mid-2014, a ninth Grand Slam final between two of the most dominant men in the sport was considered an extreme long shot at Melbourne Park. Nadal leads Federer leads 6-2 in Major finals.
"It's special to play with Roger again in a final of a Grand Slam. I cannot lie, it's great. It's exciting for me and for both of us that we are still there and we still fighting for important events. So that's important for us," said Nadal.
Between them, they've won 60 Grand Slam singles titles. The finals are locked in and it's a legends only reunion.#AusOpen pic.twitter.com/IFunF9ud05

— #AusOpen (@AustralianOpen) January 27, 2017
"I feel that this rivalry is talked about outside the tennis world, and that is good for our sport."
And that is true, even the cricketing world has taken notice. While Australia captain Steve Smith and South Africa pace spearhead Dale Steyn have come out in support of the 17-time Major champion, Indian batting star Yuvraj Singh lauded the efforts of Nadal.
"What a champion @RafaelNadal did not crack under pressure! Shows what legends are made off ! Epic final on the way ????" tweeted Yuvraj.
Moving to women's tennis, the Williams sisters - 36-year-old Venus and 35-year-old Serena - had clinched their spots in the finals on throwback Thursday.
While Serena is aiming for an Open-era record 23rd Grand Slam title, Venus hadn't been to a Major final since losing the 2009 Wimbledon final to her sister, and won the last of her seven Grand Slam titles the previous year in London.
When one Williams walked out after winning the semifinal, the other entered for her's and the sisters barely exchanged glances. An hour later, Serena ensured had there'd be a ninth all-Williams Grand Slam final - and first in Australia since 2003.
The Williams sisters often travel and practice together, just as they have on tour for two decades.
"We definitely talk. I think now more so than anything," Serena said. "Nothing can break our family. If anything, this will definitely bring us closer together, knowing that I want to see her do the best that she can possibly do. I know that she definitely wants to see me do the best that I can do.
"This is a story. This is something that I couldn't write a better ending. This is a great opportunity for us to start our new beginning."
Serena is on the cusp of all-time greatness as she tied Steffi Graf's mark of 22 Grand Slam singles titles in the Open era by winning Wimbledon last year.
What's in your top five #Federer #Nadal clashes of all time? #AusOpen https://t.co/X5LZifqJ83

— #AusOpen (@AustralianOpen) January 27, 2017
Until this trip, Venus hadn't reached another Major final in seven years. She didn't make the second week for a few years as she came to terms with an energy-sapping illness since being diagnosed with Sjogren's syndrome in 2011, and made her comeback to the semifinals at Wimbledon last year.
The odds are stacked in favour of six-time Australian Open champion Serena, who can also regain the No.1 ranking from Angelique Kerber by winning the title. She's 16-11 in the Williams head-to-head meetings at tour-level, including 9-5 at Grand Slam tournaments and 6-2 in Major finals. She's 22-6 in Major finals against all-comers.
They'll also set some age records, for oldest combined age of a final in the Open era, and the winner will be the oldest champion. Serena set that mark at 34 years, 287 days when she won Wimbledon last year. Navratilova remains the oldest Grand Slam finalist in the modern era, reaching the 1994 Wimbledon final at 37, 258 days - more than a year older than Venus is now.
Venus was asked if there was a flaw in her sister's game she could expose in the final.
#Nadal: "I never dreamed to be back in a final... but here I am, I feel very lucky."

We feel pretty lucky too, @RafaelNadal. #ausopen pic.twitter.com/dJFrPdZAWg

— #AusOpen (@AustralianOpen) January 27, 2017
"I don't think there's necessarily anything to exploit," Venus said. "She doesn't have too many weaknesses."
That doesn't mean she has no hope of winning.
Serena's mentality is that no matter what, a Williams will win.
Promoted
"After everything that Venus has been through with her illness and stuff, I just can't help but feel like it's a win-win situation. It's the one time that I really genuinely feel like no matter what happens, I can't lose, she can't lose. It is definitely 100 percent the best-case scenario that I could have ever dreamt of."
(With inputs from AFP and AP)
Topics mentioned in this article