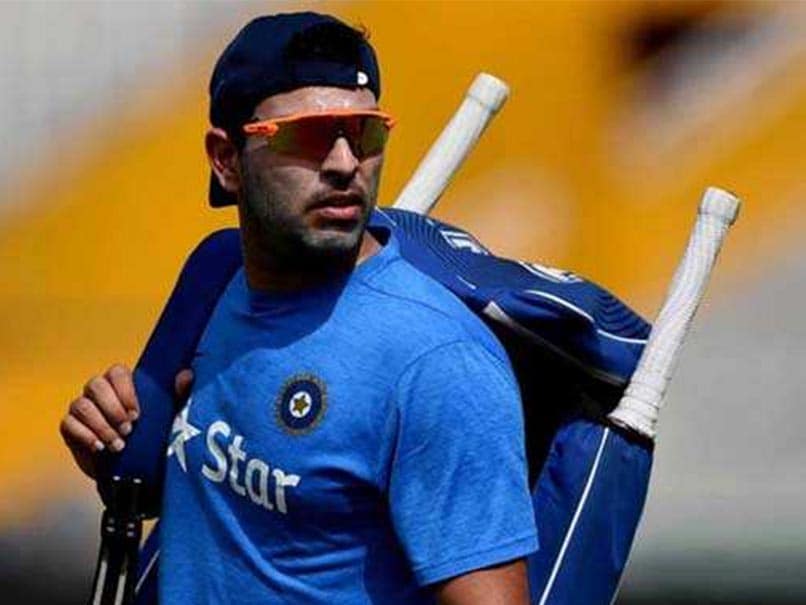 Yuvraj Singh, who was axed from the ODI series squad on Sunday, was compared to American tennis legend Andre Agassi by chief selector MSK Prasad. Prasad, however, clarified that the national team's door is still open for the 36-year-old cricketer, who was ignored by selectors for the ODI series in Sri Lanka starting August 20. This move can be an indication of the mindset going forward with the World Cup coming up in 2019 in England. "Yuvraj has been rested," said Prasad. "Doors are never closed on anybody. Everybody has got a right to play cricket. It's their passion. They are chasing their passion. In terms of selection, we try to select the best possible team. Discussions happen about everybody. It is not just MS Dhoni (or anybody else). When we pick, when we talk about combinations, we talk about everybody."
Prasad went on give tennis legend Agassi's example, whose career took off after 30. "Whenever a player keeps ageing, for example, I was just reading Agassi's book, Open, his life actually started after 30 years. Till then he won two or three titles. His actual life started after that. He lived with media pressure, 'When are you going to retire?' But he played till 36 and he won so many Grand Slams. So you never know," the former India stumper said.
"We don't say it is an automatic thing but we are all stakeholders. We all want the Indian team to do well. If he (Yuvraj) is delivering, why not? If he is not, we will have to look at alternatives," Prasad added.
Prasad said the core of the Indian team for the 2019 World Cup will be identified in the next four to five months through a rotation policy.
Pacers Mohammed Shami and Umesh Yadav along with leading spinners Ravichandran Ashwin, Ravindra Jadeja were rested for the upcoming series against Sri Lanka and rotation was precisely the reason for the move.
"We have identified some set of players who will be considered for the next 4-5 months and we will rotate them. After those 4-5 months we will come to a picture that these are certain players who will go on to play the 2019 World Cup," Prasad said after India completed a Test series whitewash on Monday. "We have initiated this process of rotating and resting our main players, so we will see how some of these youngsters do over the next few months or so, and then we will take a call by the end of the year."
(With PTI inputs)