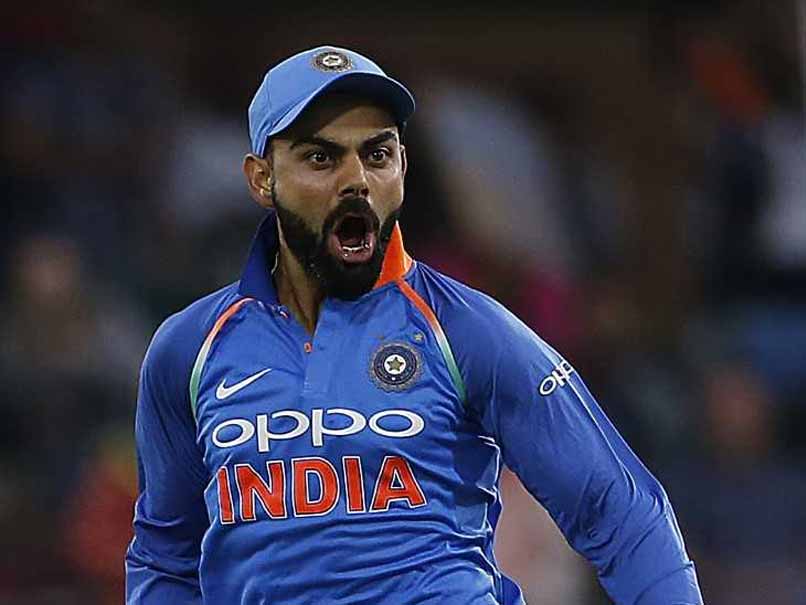 Virat Kohli completed 100 catches in One-Day Internationals.
© AFP
Kohli became the 30th cricketer to claim 100 or more catches in their ODI careers.
With 100 catches, Kohli has equalled India's Sourav Ganguly, Suresh Raina and West Indies' Viv Richards, who have 100 catches to their names.
Sri Lanka's Mahela Jayawardene is on top of the list with 218 catches to his name. The former Sri Lankan captain is followed by Australia's Ricky Ponting (160 catches) and Mohammad Azharuddin (156 catches), who are second and third on the list.
Master Blaster Sachin Tendulkar is fourth with 140 catches in his 463-ODI career.
Here's a list of players with most catches in ODIs:
Mahela Jayawardene (Sri Lanka )- 218 catches
Ricky Ponting (Australia) - 160 catches
Mohammad Azharuddin (India)- 156 catches
Sachin Tendulkar (India) - 140 catches
Stephen Fleming (New Zealand) - 133 catches
Jacques Kallis (South Africa) - 131 catches
Younis Khan (Pakistan) - 130 catches
Muttiah Muralitharan (Sri Lanka) - 130 catches
Ross Taylor (New Zealand) - 128 catches
Allan Border (Australia) - 127 catches