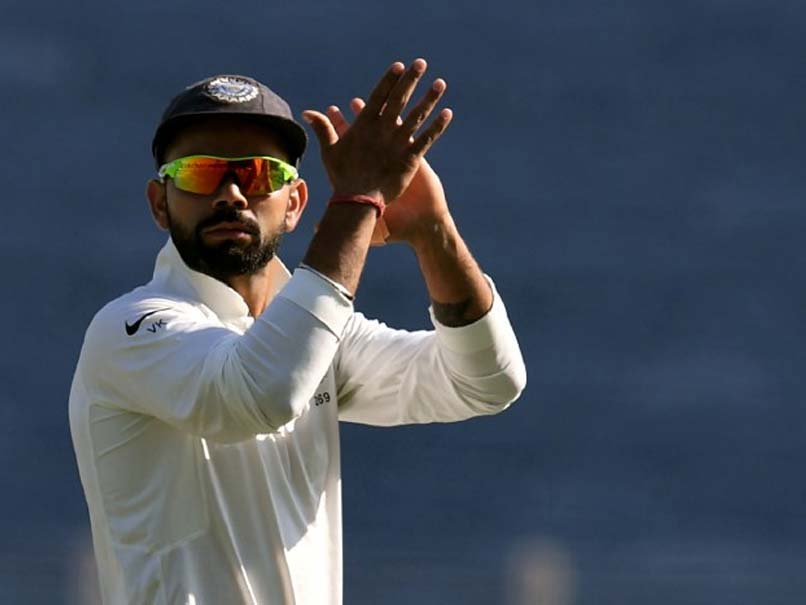 Virat Kohli is facing the heat after team's dismal performance
© AFP
Virat Kohli is facing the heat after India cricket team's dismal performance in the first two Tests against South Africa. Former Proteas captain Graeme Smith added to the misery by doubting Kohli's credentials to lead the side. Now, former India opener Virender Sehwag has taken a dig at the Indian skipper, saying currently there is no one in the team who can stand up to Kohli and point out his mistakes on the field. Sehwag, who had earlier attacked the India captain for his selection policy said,"I think, Virat Kohli needs some players who can point out his mistakes on the field."
"Every team has four-five players who advise the skipper and help him avoid mistakes on the field. I don't see that in the current Indian squad," Sehwag said in a show on India TV.
"There's no one in the squad who can challenge Kohli's selection decision in the dressing room. No player is up to his standard," he added.
Sehwag also said Kohli's captaincy is being affected by his own expectations from other players.
"Virat Kohli has reached a level where he can play well in adverse situations and he expects the same from the rest of India squad," the former swashbuckling opener said.
"However, other players in the squad haven't reached the stature where Kohli already is. This is affecting Kohli's captaincy."
According to Sehwag, all Kohli wants is to see other Indian batsmen play fearlessly like him.
"Kohli is just asking them to make runs like him. And there's nothing wrong with it. I remember, when Sachin Tendulkar was the captain, he used to ask other batsmen to score runs. If I can score, then why can't you?"
Sehwag strongly believes that Kohli must be getting advice from the coach but not implementing it on the field.
"It's important is to sit together and talk to make a strategy for the upcoming Test. No single player can lead you to victory, teamwork is important. Every player has to contribute," the Nawab of Najafgarh said. 
Smith also had questioned Kohli's ability as a captain and said he was not sure whether the 29-year-old was a long-term option to lead the Indian cricket team. "I don't know, when I look at him, if he is a long-term captaincy option for India," Smith said during an event ahead of the 3rd Test at the Wanderers. Smith, who was handed the South African captaincy at the age of 22, said Kohli needed to take all his teammates along with him. "You can be the best player in the world, and you love that intensity and you often don't think what your team-mates are going through," he had said.
(With PTI inputs)