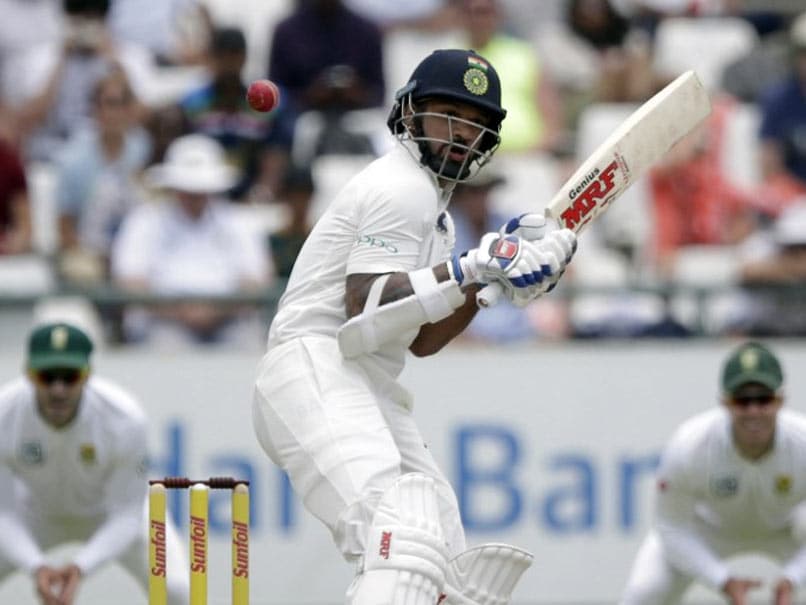 India lost the first Test by 72 runs to South Africa
© AFP
Former India captain Sourav Ganguly questioned Shikhar Dhawan and Rohit Sharma's inclusion in the side in the first Test against South Africa at Newlands, Cape Town. Dhawan and Rohit failed in both the innings as India lost the Test by 72 runs. It came as a surprise to many when Ajinkya Rahane and KL Rahul were left out of the side and Ganguly feels that there is too much dependence on Murali Vijay and Virat Kohli at the top of the order for India.
"History of Rohit Sharma and history of Shikhar Dhawan in overseas conditions are not very good. You look at their records, it's like chalk and cheese when they go away and when they are in India. So you are basically depending on Murali Vijay and Virat Kohli as the two best performers in overseas conditions.
"Look at Cheteshwar Pujara. His 13 of 14 Test hundreds have come in sub-continent conditions. I keep saying about KL Rahul because he has scored runs in Australia, he has scored runs in West Indies and Sri Lanka. It's not just about form, it's also about where people score runs. But let's not panic too much. I was not surprised by the result. I have tremendous regard for Virat Kohli and we will see an improved performance in the next game," Ganguly told India Today on Tuesday.
Although the team couldn't quite live up to the expectations in the first Test, Ganguly believes that the Indian team management will not change the team straight away. The former India captain strongly feels that India need to bottle down and fight hard in the batting.
"I don't think Virat Kohli and Ravi Shastri will change the team straightaway. There is a possibility that one of them (Ajinkya Rahane or KL Rahul) may come back. It could be Ajinkya Rahane in the middle in place of Rohit Sharma and there's a possibility of KL Rahul coming at top of the order. India will have to bottle down and fight hard in the batting. The wicket in Centurion will be quick as well. It will have a lot more bounce than Cape Town. It may not seam as much as Cape Town but it will be lot quicker," added Ganguly.
Talking about the kind of changes he would like to make for the second Test, the 45-year-old said, "I would actually play five bowlers and play KL Rahul in place of Shikhar Dhawan. Rahul because he has done well in overseas conditions. I would give Rohit Sharma one more opportunity. I wouldn't tinker with the bowling line-up. All the batters have not scored runs. There's not been a single fifty from the order. You got to put this behind and try and comeback stronger in the next Test. Preparation is important and India have lost a bit there and faced not much of criticism. So India will have to fight their way into the next match."
The second Test will be played in Centurion starting January 13.