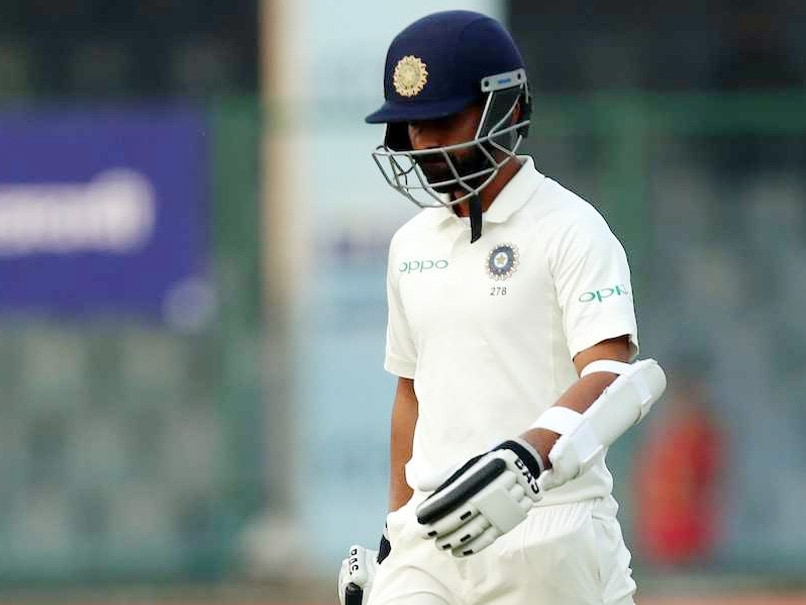 Ravi Shastri defended the management's decision to drop Ajinkya Rahane
© AFP
India coach Ravi Shastri on Monday defended the team management's decision to exclude Ajinkya Rahane for the first Two Tests in Cape Town and Centurion respectively, saying Rohit Sharma was the best option going by form. Rahane's omission drew a lot of flak and widespread criticism, forcing the management to re-think about Rahane for the third and final Test beginning January 24. Rohit's failure to score runs in the first two Test raised a lot of eyebrows as India yet again surrendered a Test series to South Africa. He has scored only 78 runs in four innings with an average of 19.50 and a highest score of 47. "If Ajinkya (Rahane) had played the first Test and not done well, you would have asked me the same question about why Rohit hasn't played. Rohit played, he didn't do well, so you are asking me why Ajinkya didn't play," a defiant Shastri told reporters when queried about the selection policy.
"The same would have happened with the fast bowlers. So you have choices. The team management has discussed what is the best option. They stick by it and they go by it," Shastri said.
"Overseas, you go on current form, you go on conditions. You see which player can adapt to certain conditions quicker than the other," he added.
But if the practice sessions at the Wanderers were any indication, there is a possibility of Rahane's return to the playing XI for the inconsequential third Test starting here on Wednesday.
The India coach said on overseas tours, a team is forced to select their playing XI keeping conditions in mind.
"Chopping and changing overseas is easier. In India, you don't need to chop and change because you know what the conditions are and for which bowler to play, as opposed to what kind of track you will get," Shastri said.
"Whether you need a bowler with bounce or you need a bowler with swing, so that's where the chopping and changing starts," he added.
Shastri also refused to the criticism back home.
"Experts are meant to do a job. They can say what they want. It doesn't affect us. They have a job to do, so they are entitled to what they say," he said.
Shastri's dig at experts came following former India opener Virender Sehwag's criticism of skipper Virat Kohli's selection policy.
And Sehwag did not mince words when he stated that Kohli "should drop himself" if he fails in the second Test against South Africa.
Schoolboy errors: Shastri on India's sloppy run-outs
Shasrti also said the team will have to rectify the "schoolboy errors" that led to three run-outs in the lost second Test against South Africa, insisting that conditions are hard enough without such mistakes adding to the misery.
India lost the first two Tests in Cape Town and Centurion to be 0-2 down in the three-match series, which will conclude with the match starting January 24 here.
"It hurts a lot. As it is the conditions are very tough, and on top of that, if someone gets run out then you feel bad and there is no doubt of that. You hope that those mistakes don't happen again because at times they are schoolboy errors," Shastri said after today's practice, referring to the run-outs in Centurion.
The team's batsmen, outplayed by South Africa's menacing pace battery so far, added to their problems with poor shot selection and sloppy running between the wickets.
The run-outs of Hardik Pandya and Cheteshwar Pujara in the Centurion Test, particularly stood out.
While Pandya was guilty of not dragging his bat in, Pujara pushed for a very risky third single, which was avoidable.
"They have to be rectified. In tough conditions like these, where there is not much between the two teams, you cannot afford to give away wickets like that. Boys have been told that," Shastri said.
(With PTI inputs)