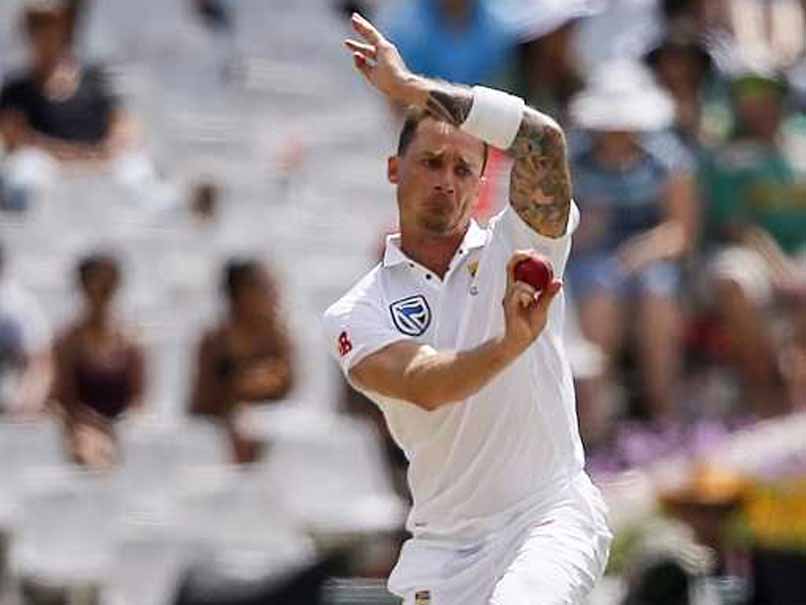 Reports say it will take 4-6 weeks for Dale Steyn's injury to heal.
© AFP
South Africa suffered a massive blow after star pacer Dale Steyn was not only ruled out of the opening Test against India but is expected to sit out for four to six weeks, meaning he will miss the rest of Test series. Steyn left the field in little discomfort with a bruised left heel on Saturday on Day 2 of the first Test being played at Newlands in Cape Town. Steyn pulled up three balls into his 18th over after taking two for 51 in India's first innings. Steyn, 34, had not played in a first-class match since suffering a fractured shoulder in a Test in Australia in November 2016.
The South African pacer has damaged a tissue and will be out for a minimum period of four to six weeks, which effectively rules him out of the ongoing Test series against the visiting Indian team.
"In his delivery stride in his 18th over, Steyn landed awkwardly on his landing foot and this caused significant tissue damage in the heel area of his foot. He is unlikely to bowl in this Test again as the recovery period is between 4 to 6 weeks. It also means he could be out of the series," said South African team doctor Mohammed Moosajee.
"We will have a leading ankle surgeon look at him tomorrow and get an opinion. It is important to note that this unfortunate injury was freakish because of the way he landed in the footholes. It is in no way related to his bowling loads or not being match ready," he added.
Steyn in fact was getting into the groove as he had figures of 2 for 51 with wickets of opener Shikhar Dhawan and wicketkeeper Wriddhiman Saha during his comeback Test.
He was out of action for one year after a major surgery for shoulder dislocation.
He recently made a comeback in competitive cricket and Cricket South Africa (CSA) did not play during the four-day Test against Zimbabwe to preserve him for the India series.
He was included in a four-man pace attack for the India Test despite coach Ottis Gibson expressing concern about risking him because of a lack of match practice.
In the only cricket since his injury, Steyn bowled 18 overs in five Twenty20 matches for his franchise, the Titans, as well as 12 overs in a low-key appearance for an Invitation XI against the touring Zimbabweans in December.
(With PTI Inputs)