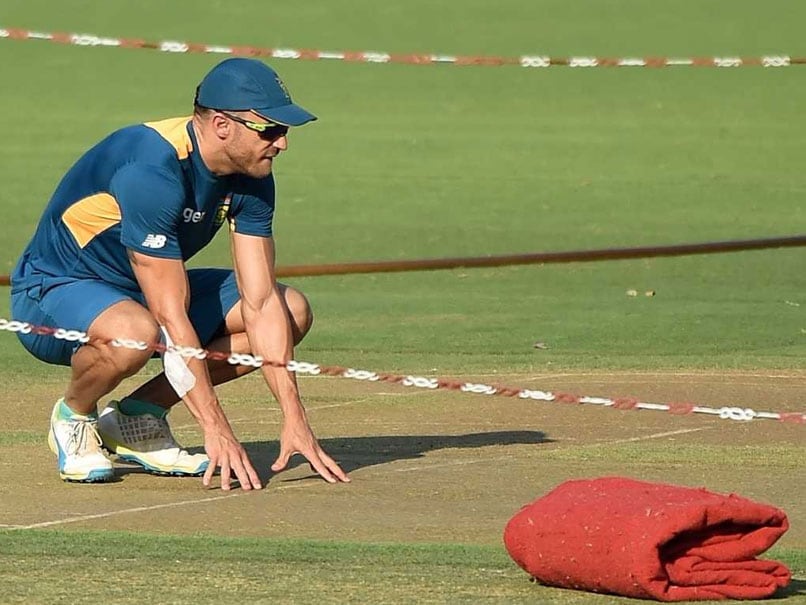 The ongoing drought in the region has limited the supply of water to the Newlands pitch
© AFP
The ongoing drought around the Cape Town region has limited the supply of water to the Newlands pitch, which could be in India's favour. Ahead of the South Africa-India 1st Test which begins in Cape Town on January 5, the visitors may have found some positives out of the drought in South Africa, the worst the country has seen in over a 100 years. The scarcity of water in the region has affected the pitch preparations at Newlands too, as there is little water to sprinkle on the square. This has made things difficult for the groundsmen, who had wanted to prepare the ideal pitch for South Africa - fast and bouncy, with seam movement.
Despite having borehole water supply for the ground, there is not enough water to sprinkle both on the pitch and the outfield. In an interview to ESPNcricinfo, groundsman Evan Flint said, "With the pitch, we've been able to carry on watering it as usual every day with borehole water. But the outfield, we've only watered it twice a week so it's a little bit drier and maybe not as lush as we would like it."
The people of Cape Town have been asked not to use more than 87 litres of water a day but Flint is still hopeful of preparing a bouncy track. "Everybody is pretty clear on what they want. We've tweaked a few things in terms of trying to get fresh green grass and we're also working on getting the wicket hard, so we're rolling it, but we have to keep the grass alive at the same time," Flint said.
"It will help the bowlers out in the beginning but it's not going to be the Wanderers or Centurion."
The Newlands pitch having less help for the fast bowlers will prove to be a boon for the Indian batsmen, who are accustomed to playing in such conditions.
(With PTI inputs)