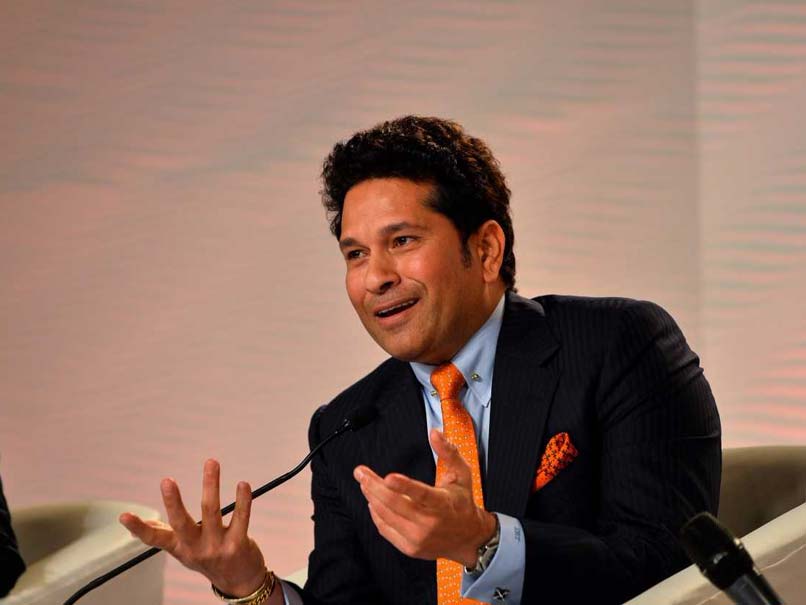 Sachin Tendulkar is now part of BCCI's Cricket Advisory Committee.
© AFP
Former India captain Sachin Tendulkar knows a thing or two about dealing with lethal pace attacks on overseas tours. The legendary batsman, who has been part of several iconic battles against some of the world's best bowlers, offered three tips to Virat Kohli's team for the 2nd Test in Centurion, starting today. "Batsmen should concentrate in the first 25 overs and look to accelerate after 50; bowlers should bowl in the right areas, and more importantly, remain positive as a team," Tendulkar said.
The Master Blaster also believes that the visitors won't be mentally down after defeat in the 1st Test at Newlands.
"While I don't think the team is mentally down after the Cape Town defeat, South Africa will have their tails up. This is going to be a huge test for the team management. What India do outside the field will be as important as on it," he told Hindustan Times.
Kohli wants his batsmen to "show intent" when they come up against South Africa's fast bowlers.
With conditions at Centurion again likely to favour fast bowling, the problem for India is not just how they should execute Kohli's strategy -- but who should do it.
No Indian top-order batsman made more than 28 in either innings in Cape Town. The only two scores above 30 were 93 by Hardik Pandya in the first innings and 37 by Ravichandran Ashwin in the second.
Pandya and Ashwin were batting at number seven and eight respectively, which suggests India have enough depth in their batting order -- if their top-order players can get themselves through the new ball.
At least two batting positions will be debated as the tourists seek a way to play themselves back into the three-Test series.
Left-handed opener Shikhar Dhawan fell to short-pitched deliveries in both innings and there is an argument for Lokesh Rahul to take his place, while Ajinkya Rahane must be a contender to replace Rohit Sharma at number five.
Kohli said the selection for Cape Town was based on form. Rahane had a dismal recent series against Sri Lanka but has shown the ability to score runs away from home.
On India's 2013/14 tour of South Africa Rahane scored 47, 15, 51 not out and 96 in the two Test matches and looked one of the best-equipped Indian batsmen against pace.
(With inputs from AFP)