Story Progress
Back to home
The McGrath Way Of Championing Disability
Mcgrath is a soldier, a survivor and an Olympic champion who was in India recently to build a movement to enhance participation of disabled people in sports.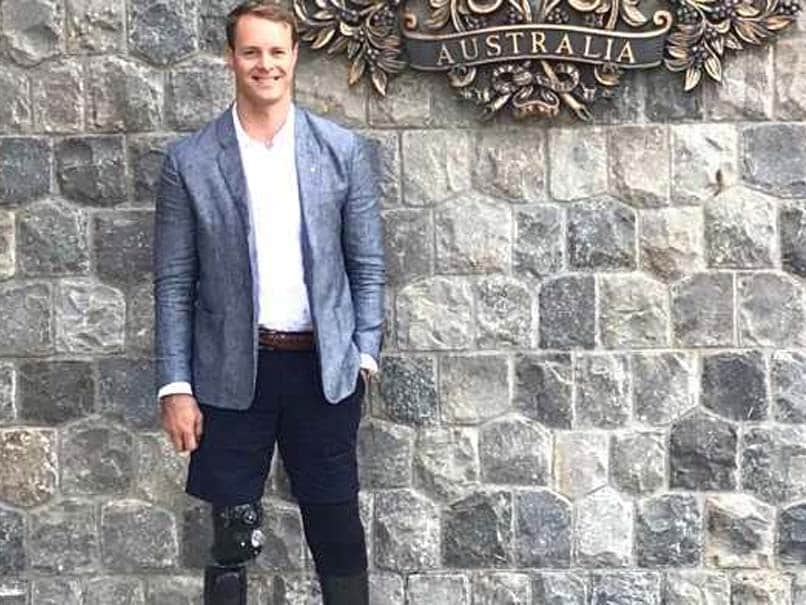 Curtis McGrath is canoeist and a former combat engineer with the Australian army
© NDTV
Highlights
McGrath lost both his legs when he stepped on a landmine in Afghanistan

He is a canoeist and a former combat engineer with the Australian army

He made history in Rio by winning a gold medal in the Men's KL2
Curtis McGrath is a tall lanky blithe spirit from Brisbane. A closer look at him reveals how he is perched on very advanced carbon fibre prosthetics. The Olympic champion made them his friend for life and defeat of all life's adversities. McGrath's own story is inspirational. The canoeist, a former combat engineer with the Australian army lost his legs during an IED explosion in Afghanistan. He used this setback to better himself instead of letting it bring him down.
"In 2012 I was a 24 years old, deployed to Afghanistan as a combat engineer. The role of a combat engineer is to look for IEDs or landmines and unfortunately, I stepped on a landmine. It detonated beneath me and took both my legs, severely injured my left hand too. From that moment I knew my legs were gone, they weren't coming back...I was conscious through the whole event. I understood what was happening, what was going to be my future. It really was a path towards Paralympic sports because the 2012 London para games were about to start and that was on my mind. When the accident happened, I said to the guys carrying the stretcher- 'you will see me in the Paralympics, and the rest is history."
He made history in Rio by winning a gold medal in the Men's KL2 or the para canoe event. Curtis' is a story of championing disability through sports. He says, "I believe as the Paralympic movement grows, there is more understanding about how much effort Para athletes put into their sport and profession. So in order for us to be at
the highest level, we need equal access to the facilities the Olympians use. Through Paralympics, we can see the amazing power of sports as a vehicle for rehabilitation and recovery."
Promoted
His vision is to reach out to the differently abled people and show them the path to success. That is what brought him to India. While in Delhi, on an invitation of the Australian High Commission, Curtis met the Indian para-athletes who won medals at the Rio games. He also reached out to a larger audience to show them the way to a happy and healthy life, "I think setting goals is the main thing. When I was young I did not understand the process and why we set them...but when I got injured, it all became clear. I knew if I set a goal, I would get there, I would focus on and give myself a purpose... so setting goals and setting the big ones first and working backwards... it is a very important lesson that I have learned and I hope to pass that on to a lot of people."
India was his first stop in trying to convince disabled people to take up sports. McGrath's visit is a part of India and Australia's exchange of sporting talent and technology. But more importantly, it is a chance for differently abled Indian athletes to inspire themselves to do something big.
Topics mentioned in this article