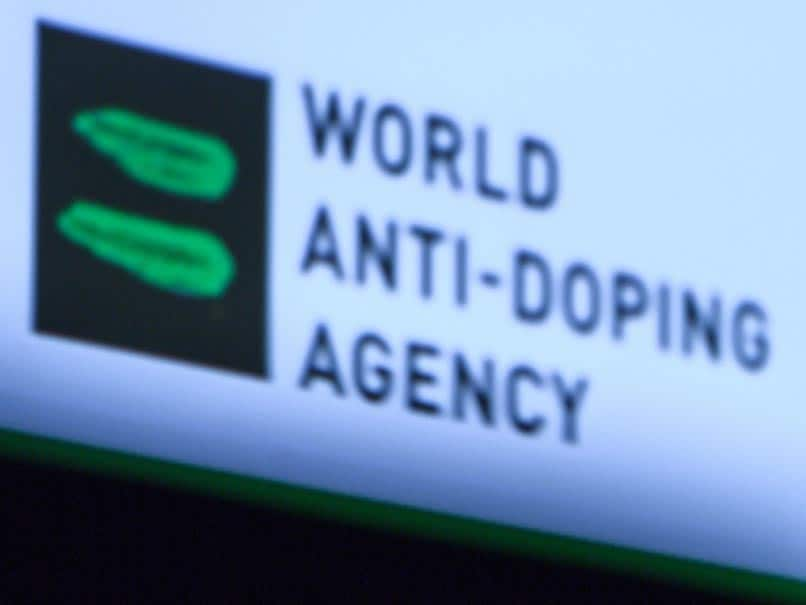 WADA insists that Russia's anti-doping agency RUSADA will continue to be ruled non-compliant
© AFP
The head of the World Anti-Doping Agency (WADA) said Wednesday that Moscow's refusal to accept the findings of the McLaren report on mass doping was preventing Russia from drawing a line under the scandal. The independent report commissioned by the agency unmasked a mass doping programme in place between 2011 and 2015 sponsored by the Russian state. WADA insists that Russia's anti-doping agency RUSADA will continue to be ruled non-compliant until Russia accepts the findings of the report and also allows WADA inspectors into the Moscow testing laboratory. The main victims of Russia's failure to comply with the demands are the athletes themselves, according to WADA head Craig Reedie.
"Of course the big losers... are Russia's own athletes," he told WADA's annual symposium.
"If WADA cannot declare that Russia has a compliant NADO (anti-doping agency), then the rest of the world will not be convinced that any meaningful change has taken place.
"The suspicion and doubt will continue."
Russia was banned from the Pyeongchang Olympics because of the doping scandal though 'clean' athletes from Russia were allowed to compete as neutrals.
Russia remains barred by the International Association of Athletics Federations (IAAF) until RUSADA is ruled in conformity by WADA.
Reedie said WADA had been working with Moscow on a roadmap towards RUSADA compliance since January 2017.
"We have been discussing these two conditions for the past 15 months," he said.
He praised the progress made by the Russian anti-doping agency under its new management but said that requests for access to the Moscow laboratory and the doping samples contained there have gone unanswered, he said.
"If this cannot be done, it will damage sport, every Russian sporting victory will be questioned and the world will find it difficult to believe the change can be delivered in that country."
The new head of RUSADA, Yury Ganus, told journalists at the symposium that Russia needed to "change its culture" about doping but he was not ready to comment on the McLaren report.
"We are doing out best," he said. "But you must understand that this is a question for the state."
Russia's authorities have consistently denied state-sponsored doping charges and President Vladimir Putin, elected Sunday for a new six-year term, said Tuesday he would continue to defend the honour of Russian sport.