Story Progress
Back to home
Brazil Police Launch Raids In Rio Olympics Vote Buying Scheme
Police said they were probing 'an international corruption scheme' aimed at 'the buying of votes for the election of (Rio) by the International Olympic Committee as the venue for the 2016 Olympics.'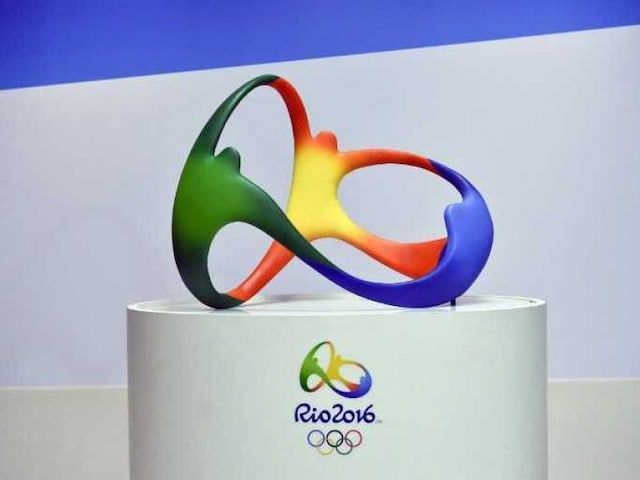 Police said they were probing an international corruption scheme.
© AFP
Highlights
There are allegations that IOC was bribed to pick Rio de Janeiro as host

Brazilian police are probing into buying of votes

Revelations of massive corruption have tainted the legacy of Rio games
Brazilian police searched the house of the country's Olympics chief Tuesday on allegations that the IOC was bribed to pick Rio de Janeiro as host of last year's Olympics. Brazil's federal police and French officials, including well-known French anti-corruption Judge Renaud Van Ruymbeke, could be seen outside the house of Carlos Nuzman in Rio's posh seaside Leblon neighborhood. Nuzman himself was seen leaving by car, as police exited his house carrying sacks of evidence.
Police said they were probing "an international corruption scheme" aimed at "the buying of votes for the election of (Rio) by the International Olympic Committee as the venue for the 2016 Olympics."
In a statement, Brazilian police did not give names, but said that 70 officers, joined by French officials, had fanned out across Rio to search 11 sites. Two arrest warrants were issued, the statement said.
Nuzman, who headed Rio's successful bid to become the first South American host of the Olympics, was due to be questioned later, Globo television said.
According to the report from Brazil's biggest news organization, Nuzman is suspected of taking direct part in bribery of the IOC and of acting as an intermediary between bribe givers and takers.
In Lausanne, Switzerland, an IOC spokesman appeared to have been taken by surprise.
"The IOC has learned about these circumstances from the media and is making every effort to get the full information," the spokesman said. "It is in the highest interests of the IOC to get clarification on this matter."
- Tainted legacy -
The Rio games were generally credited with being a sporting and organizational success, but revelations of massive corruption during the preparations have tarnished the legacy.
In June, former Rio governor Sergio Cabral was sentenced to 14 years prison. He was convicted of bribery and money laundering, including participation in the embezzlement of 220 million reais ($64 million) from public works projects such as Rio's iconic Maracana football stadium.
The probe into the alleged vote buying, dubbed "Unfair Play," started nine months ago, police said. Brazil had asked France and the United States for help.
A press conference was due to be held later to give more details about the scheme and who was being targeted.
Globo reported that the two people wanted for arrest included businessman Arthur Soares, who won lucrative contracts from Rio's government in the spending spree ahead of the Olympics. He was reported to be living in Miami.
French authorities have been conducting their own probe into the awarding of the 2016 games. Rio won hosting rights in at a 2009 vote of IOC members in Copenhagen, beating Chicago, Madrid and Tokyo.
The French newspaper Le Monde reported that Soares, know in Brazil as "King Arthur," had paid $1.5 million to the son of one IOC member before the vote.
The payment was made to Papa Massata Diack, whose father Lamine Diack was head of the International Association of Athletics Federations (IAAF) at the time, Le Monde reported.
A lawyer for Nuzman, Sergio Mazzillo, said his client was "calm."
Promoted
He told journalists that Nuzman "says he did not act in an irregular way, that he did nothing wrong during the campaign."
The scandal comes as Brazilian law enforcement pursues the country's biggest ever anti-corruption fight in a probe known as "Car Wash," which has uncovered a huge web of embezzlement and bribery at top levels of politics and business.
Topics mentioned in this article