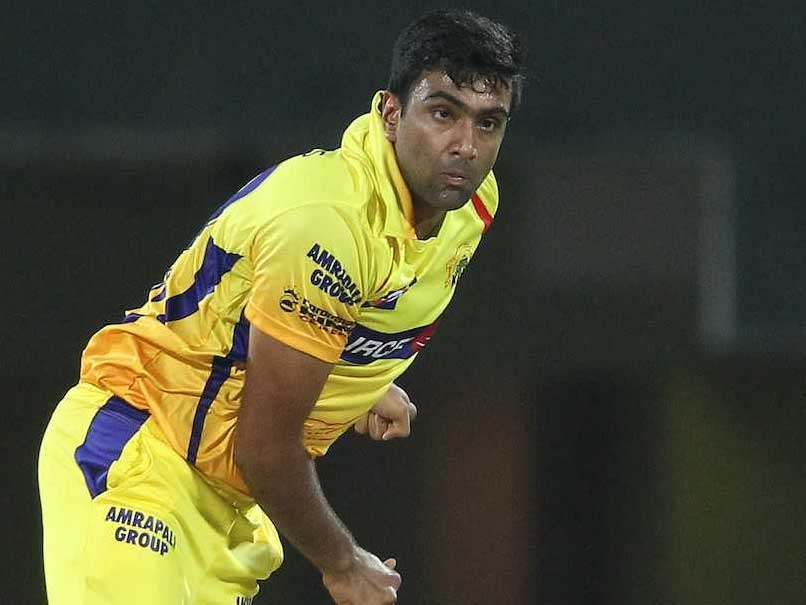 The players' auction is scheduled for January 27 and 28 in Bengaluru.
© BCCI
Chennai Super Kings made good use of the Indian Premier League (IPL) retention policy by holding on to skipper Mahendra Singh Dhoni, all-rounder Ravindra Jadeja and Suresh Raina. The CSK captain Dhoni on Friday said the franchise would be aiming to get Ravichandran Ashwin back in the fold in the upcoming IPL 2018 Players' Auction. The players' auction is scheduled for January 27 and 28 in Bengaluru.
"As I have said it is always a tough call. With Ashwin, you know we had done the same thing in the past. We will definitely go for him (Ashwin) in the auction. Ashwin definitely being a local lad, we want a lot of local players to be part of CSK," Dhoni said.
"We have two right-to-match options but having already retained three capped Indians, don't think we can use it. We will have to buy him out in the auction. As of now, it is tough to say, we will get him or him or him," Dhoni added.
"Ashwin will come first in the auction for us. But we will have to wait and watch. We will try to get him," he added.
He also stressed on the adaptability factor at the auction and said they would have to keep the emotions in check while picking the squad.
"We have made three retentions. One keeper, two batsmen. Two batsmen that can bowl. As of now it is very difficult to say whom we will get. That is the adaptability factor that we need at the auction table and we need to keep emotions in check," he said.
He also thanked the fans for their support and praised the franchise's management for backing the team.
"Our biggest strength has always been the fans. All over wherever we have gone, CSK has got support. Even when we did not play in the IPL in the last two years, the fan base increased.
"There is a lot of excitement among fans about the fact that CSK is back. The fans have over here have literally adopted me, they accept me as their own. I am touched by the admiration and ovation I receive from CSK fans, which will always remain close to my heart," Dhoni said.
Dhoni said the focus at CSK was always on cricket and making sure the players did well in the opportunities they got.
"We have always made sure that players who have played for CSK, even those who came from other franchises, for whatever reason, have performed well," he noted.
(With PTI inputs)