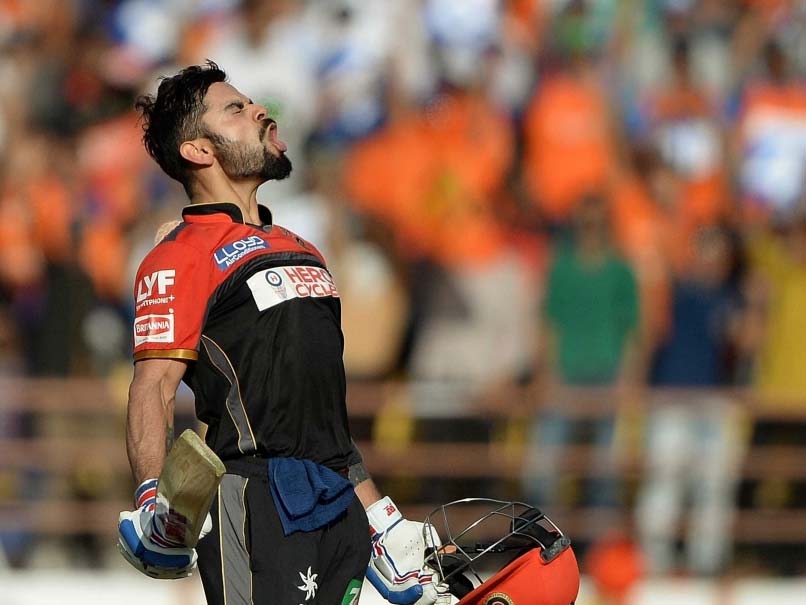 The 10th edition of the Indian Premier League will be played from April 5-May 21.
© AFP
The 10th season of the Indian Premier League starts on Wednesday, marking a decade of scandal and success for the flashy Twenty20 competition beloved by India and watched across the globe. The latest edition of the glitzy league -- famous for its pyrotechnics, cheerleaders and huge signing bonuses -- gets underway with defending champions Sunrisers Hyderabad hosting Royal Challengers Bangalore. Since its debut in 2008 the shorter-format league has evolved into India's most popular sporting event, filling stadiums and attracting TV audiences well beyond that enjoyed by Test and one-day competitions in the cricket-mad subcontinent.
"Its unique selling proposition is that most of the stadiums are packed, and it is being watched around the world," IPL chairman Rajeev Shukla said.
Its appeal has outlasted numerous controversies -- most notably corruption and match-fixing charges -- that at times have raised more eyebrows than the showy theatrics on the pitch.
Three of the eight teams from the inaugural edition, and two others since, have been taken over by new owners, suspended or simply vanished altogether.
When will IPL 2017 be played?
The 10th edition of the Indian Premier League will be played from April 5-May 21.
Where will Indian Premier League 2017 be played?
IPL 2017 will be played at several venues across India -- Mumbai, Delhi, Hyderabad, Indore, Pune, Kolkata, Rajkot and Mohali.
How do I watch IPL 2017 live?
The matches will be broadcast live on TV by Sony Pictures Network.
What time does the live coverage of IPL 2017 start?
The live broadcast of day matches starts at 4 PM IST and evening games at 8 PM IST.
Where can you follow IPL 2017 matches online?
The IPL 2017 will be streamed online on Hotstar. For live scores, updates and analysis, you can follow sports.ndtv.com.
(With inputs from AFP)