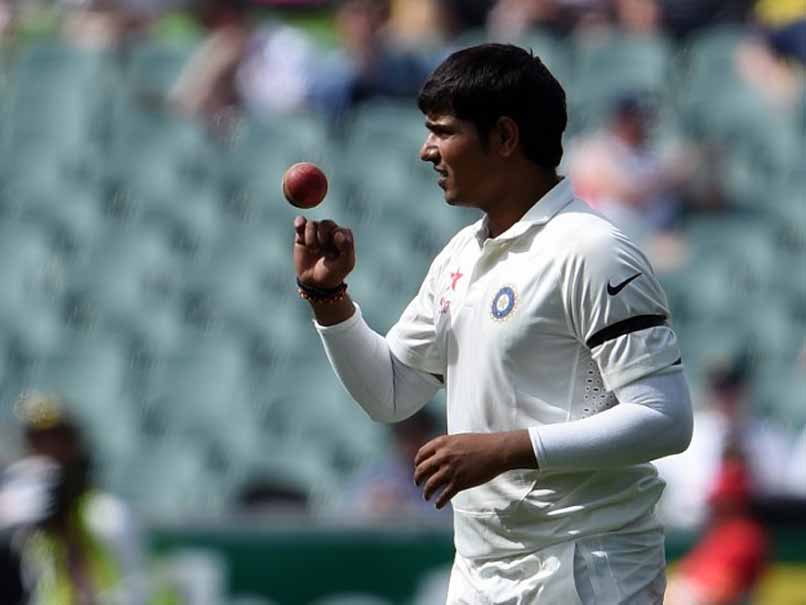 Karn Sharma was bought for a price of Rs. 3.2 crore.
© AFP
It has been quite a ride for 25-year-old left-arm seamer Thangarasu Natarajan. The cricketer from Tamil Nadu, who was valued at a base price if Rs. 10 lakh for the IPL 2017 player auction, saw his value zoom up as franchises bid big for him on Monday. Kings XI Punjab, led by Virender Sehwag, finally bagged Natarajan for a price of Rs. 3 crore. Other than the regular national team players, quite a few Indian players too had made their mark in Monday's auction, with Krishnappa Gowtham being bagged by Mumbai Indians for Rs. 2 crore.
Bowler Aniket Choudhury went for a price of Rs. 2 crore as well to Royal Challengers Bangalore. Karn Sharma, meanwhile, was bought by Mumbai Indians for Rs. 3.2 crore.
Having come from a humble economic background, the Kings XI-bound Natarajan has made his mark at the popular Jolly Rovers club. Born in Salem, Natarajan's mother ran a roadside stall while his worked as a daily wager at a garment factory.
His big breakthrough came last year when he enjoyed a successful stint for Dindigul Dragons in the inaugural TNPL, attracting the attention of the IPL scouts.
"It seems unreal. I never thought I would play in the Tamil Nadu Premier League, let alone the IPL. Very thankful that it has happened," Natarajan's elation was palpable as he spoke to PTI on Monday.
Natarajan recalls how TNPL gave him the much needed exposure.
"There was a lot of pressure when I was picked to play in TNPL. But I am thankful to people like Ashwin, Vijay and L Balaji (TN bowling coach) who instilled the belief in me that I was good enough at the Ranji Trophy level. It was my dream to Ranji Trophy which has been fulfilled and now I look forward to meeting people in the IPL and learning from them," he said.
Murugan Ashwin, on the other hand, was bought by Delhi Daredevils for a price of Rs. 1 crore.
(With inputs from PTI)