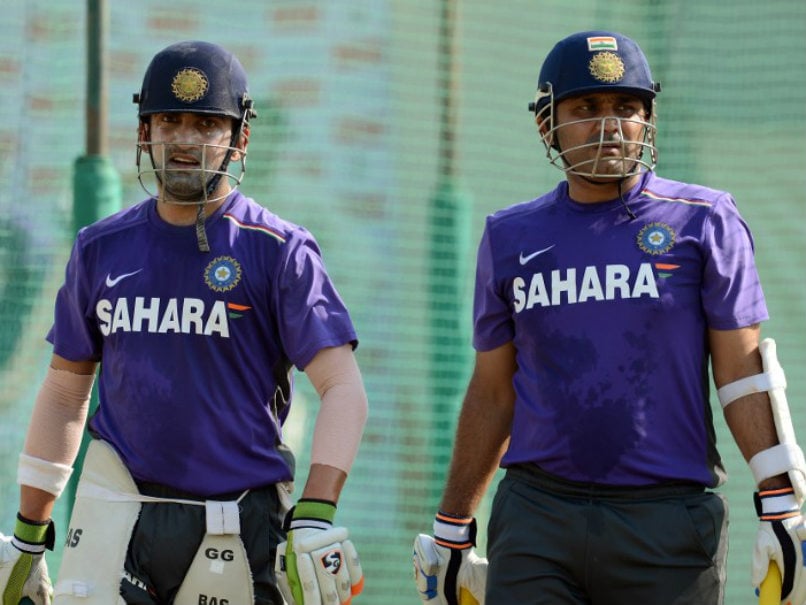 Virender Sehwag and Gautam Gambhir formed one of the greatest opening partnerships for India.
© AFP
They were teammates in Delhi, teammates in the Indian national team and also teammates for a brief time in the IPL. However, trouble seems to be brewing between Virender Sehwag and Gautam Gambhir, and shots have been fired by the former India openers over another Delhi teammate Ishant Sharma. IPL 10 has just begun and it has not taken long for some friends to turn enemies. Ishant had gone unsold during the IPL 2017 auction to which Gambhir later remarked that the pacer's base price of Rs.2 was "too high". Sehwag, coach of Kings XI Punjab, took up Ishant's cause by taking a jibe at his former opening partner.
"Nobody will pay Rs. 2 crore for 4 overs. I am surprised to see Ishant's base price. I think it was too high." Gambhir had said on Sony Six, during the IPL 2017 auction.
Sehwag played a key role in roping outcast Ishant into the Kings XI fold to bolster his team's bowling attack. He came out in defence of his former Delhi teammate by taking on Gambhir.
Asked about Gambhir's statement during the Kings XI Punjab's jersey launch, Sehwag responded, "Tell me one thing, who pays your Rs 12 crore for playing 60 balls then?"
Kolkata had shelled out a mind-boggling sum of close to 12 crore for the services of Gambhir in 2011. While Sehwag took that price for his jibe at Gambhir, Kolkata certainly got a sweet deal because not only did they get one of the best openers at the time but also a fearsome leader.
While Punjab have languished at the bottom half for much of the entirety of IPL, Gambhir has led KKR to IPL titles, and the faith and money that KKR have put on him, has certainly been justified.
It will be interesting to see how the two legends greet each other or if they do at all, during the KKR vs KXIP first meeting of the season on April 13 at the Eden Gardens in Kolkata.