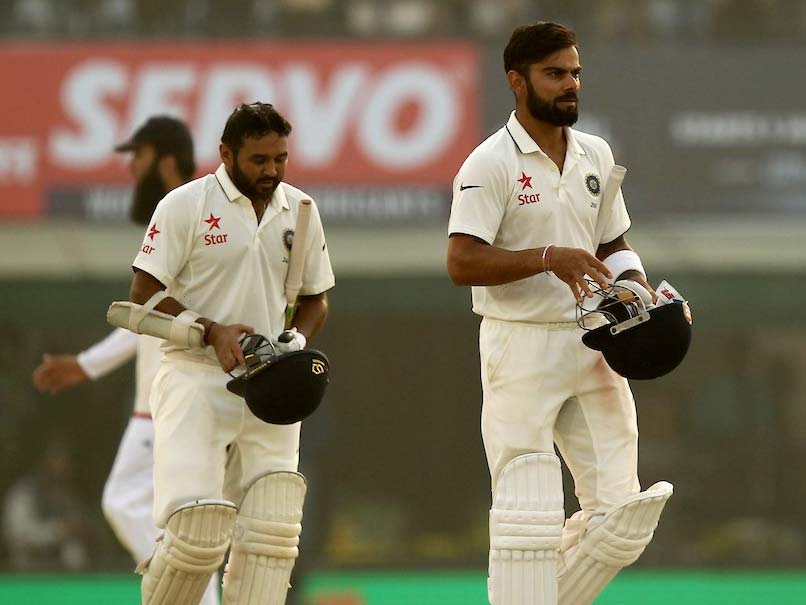 India thrashed England by eight wickets in the third Test securing 2-0 lead in the 5-Test series
© AFP
Cricket legend Sunil Gavaskar on Tuesday attributed spinners for the emphatic win in the Mohali Test and gave an outstanding rating to the Indian side for the top class performance in the match.
"This is a near-to-perfect performance by the Indian team and I will give 9.75 out of 10 to India for their performance in the Mohali Test," he told NDTV.
India thrashed England by eight wickets in the third Test securing an unbeatable 2-0 lead in the five-Test series against England. The visitors bundled out for 236 in the second innings, despite an unbeaten half-century by the injured Haseeb Hammed, giving the target of 103 runs to India for victory.
"England were never in a position to win the game. They had won the toss and lost the opportunity to take a good lead in the first innings. They have not played good cricket and they have to accept it" he said.
"There is no excuse for England for the conditions or the pitch. These were England-like conditions and they should have performed better," he added.
India were, at one time, reeling at 204/6 in the first innings. Thanks to the contribution of Indian spinners, the team managed to score over 400 in the first innings and secure a lead of 134 runs.
"Indian spinners were briliant with the bat. The seven, eight and nine numbers for India were the key, as they contributed with the bat and because of them India got past England's first innings total," the former India captain further said.
Gavaskar also commented on Virat Kohli's captaincy, he said," Virat is getting better with every match, He is beginning to believe in his players and his teammates are also responding to him. Because of this, India are ahead in the series," he concluded.
2-0 up in the seris, India are now scheduled to play the fourth Test from December 8 in Mumbai.