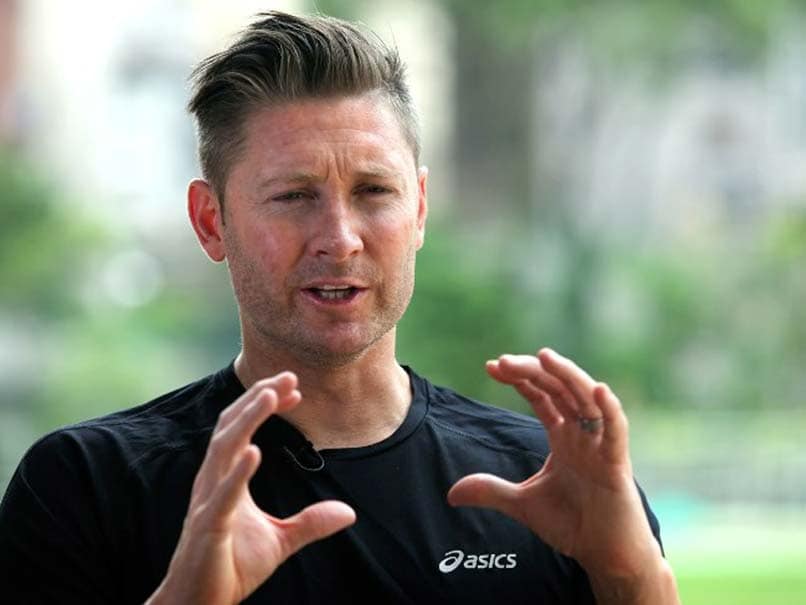 Australia will miss Mitchell Starc, says Michael Clarke
© AFP
Former Australia captain Michael Clarke said on Friday that Australia will miss Mitchell Starc in the last two Test matches of the ongoing series against India. Starc, who has been ruled out of the remainder of the Test series due to a fractured foot, had a big impact in the first two Test matches of the series. According to Cricket Australia (CA), Starc has been sent home after he experienced pain in his foot and a bone scan in Bengaluru on Friday morning showed the fracture.
Talking about Starc's absence, Clarke said, "It will have a huge impact. Mitchell Starc is that X-factor for the Australian team. I think he will certainly be missed. Who they bring in I am not sure but it makes the game even tougher for Australia."
Although Starc will not be available for the final two Test matches, Clarke still believes that Australia can go on to win the series.
"But Australia will still be confident that they can win in these conditions. They won in Pune and now can be confident they can still win in Ranchi," Clarke added.
While he didn't take any specific questions on the DRS controversy, Clarke termed Virat Kohli's aggression as one of his greatest strengths.
He finds no reason why India captain shouldn't continue to play hard on the field in order to achieve success for his side.
"Virat's aggression is one of his greatest strengths. That's the way he likes to play, that's the way he had success and I am sure that's the way he will continue to play," Clarke said.
He said the ongoing series is no different from any other "competitive" India-Australia rubber.
"It's a fantastic series. Test cricket between India and Australia is always competitive and I love that.
"I am really happy that this series is being so competitive. Whether the series is being played in Australia or India, we always see good competitive cricket and this series is no different," he said.
(With PTI Inputs)