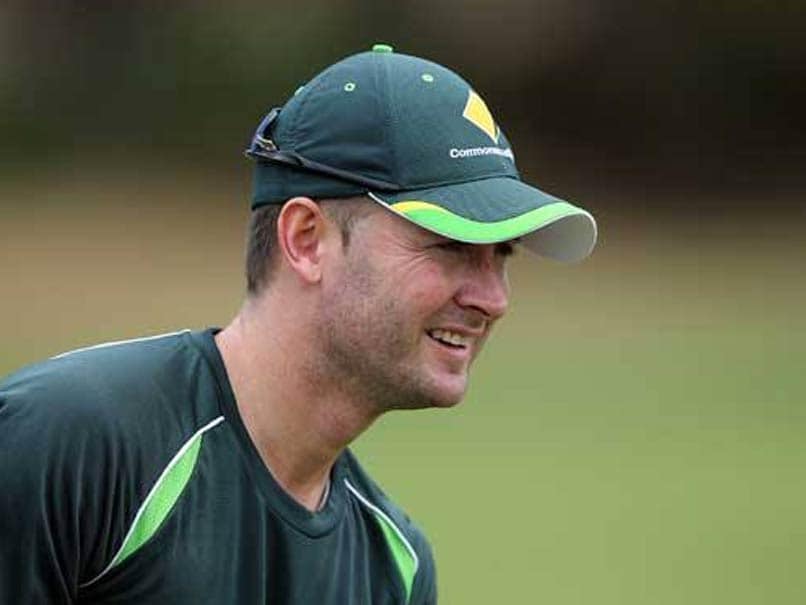 Michael Clarke reckons India will be tougher to beat in Bengaluru
© Facebook
Former Australia captain Michael Clarke feels that a good first innings score in India is crucial to the outcome of the game, irrespective of who wins the toss. Clarke reckons that both teams should focus on a good first innings score and with the pitch deteriorating in the last two days of the Test match along with up and down bounce, it would make batting increasingly difficult. India could only manage 105 and 107 in the last Test match in both their innings and a better batting performance is expected from the hosts.
"In India, the first innings total is critical. If you get a good first innings score of 450 or more, it doesn't matter who wins the toss. How you bat in the first innings, that dictates the game. So getting more runs in the first innings should be the focus for both teams," said Clarke.
Australia took a crucial first innings lead in the Pune Test where the visitors scored 260 and bundled India out for 105.
"We have seen that in Pune, Australia made 260 which is a very good score on a tough wicket, India went on to make 105, so mainly the Test match was over after the first innings. Australia had a lead of 150 or more, it was always a tough task for India to chase in the second innings of a Test match," added the former Australia captain.
But the 35-year-old also went to say that India would be tougher to beat in Bengaluru than in Pune where the pitch worked in favour of the visitors.
"India will be tougher for Australia to beat in Bengaluru than in Pune. If India would've won toss and batted in Pune, I don't know if the result would've been the same," Clarke told India Today TV.
For Clarke, the wicket in Bengaluru will deteriorate over last two days.
"In sub-continent, it feels like the game is moving quite slowly over the first three days, so then the final two days when the wicket does deteriorate, the ball starts spinning more with inconsistent bounce and pace, then it starts troubling the batsmen."
Kohli and co. have to combat four players if they need to win, feels Clarke.
"India need to combat four big players in the Australian team -- (Steve) Smith, (David) Warner, (Mitchell) Starc and (Josh) Hazlewood. India now know they have to be at their best to beat Australia," he said.
Clarke said that Indians can't afford to be "butter-fingered" like in Pune where Steve Smith was let off five times.
"Hang on to your catches otherwise Smith will make a hundred."
He also had words of comfort for under pressure players like Ajinkya Rahane and Ishant Sharma.
"Rahane is a terrific player, India will give him another opportunity. He's earned that right. Ishant deserves to be in this team. He is a wonderful bowler, bowled really well against England," Clarke said.
(With PTI Inputs)