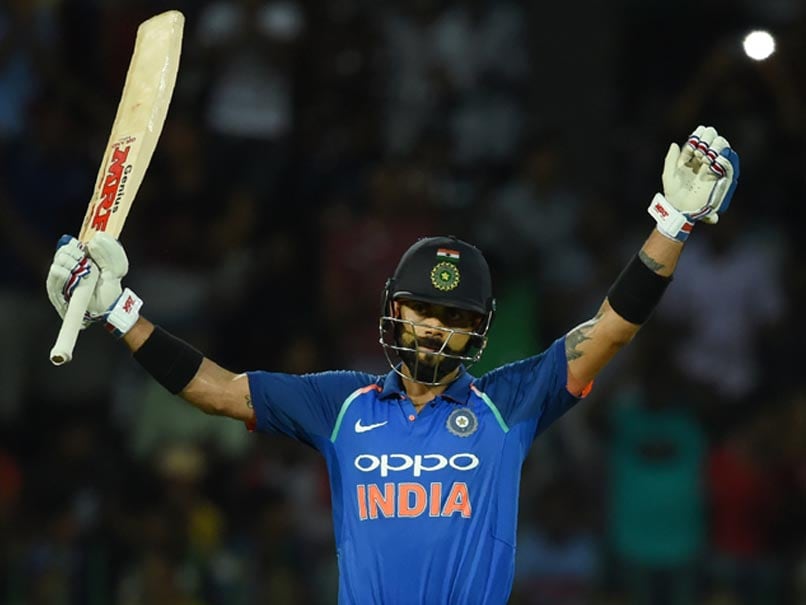 Virat Kohli has already impressed everyone with his captaincy
© AFP
Cricket legend Sunil Gavaskar on Tuesday made a rather bold and interesting prediction when he said Virat Kohli would go down as one of India's greatest cricket captains. Speaking to NDTV, Gavaskar said Kohli brought flair to his side like the iconic skipper Tiger Pataudi. Gavaskar also highlighted the contribution of the 28-year-old in cultivating a culture in the team that was rooted in physical fitness and ruthlessness. According to Gavaskar, the current Indian team is flexible in all departments. He also highlighted the depth of the squad, saying a player of Ravichandran Ashwin's calibre was finding it hard to make the playing XI.
Earlier, Gavaskar had said the current Indian team could go down as one of India's greatest ever ODI sides.
"Well, comparisons are not quite correct but this is a very, very good team. I think by the time this team finishes, I think it is going to go down as the greatest Indian one-day team ever. Because the balance is so good. The batting is right down to number 8 or 9. You have bowlers who can bowl, whatever, whenever they are asked and therefore, I think you take all aspects into consideration and you know that this is a really, really special team, captained by a very special player."
Australia have now lost 11 consecutive one-day games which is so unlike an Australian side.
According to Gavaskar, the lack of quality batsmen at number four and five positions and an impactful first-change bowler were major problems for the visitors.
Former Australia fast bowler Michael Kasprowicz defended the team's miserable run in India, saying it takes time adapting to sub-continent conditions.
The visitors, who drew a tough Test series in Bangladesh 1-1 before the latest one-day games, were undone by India's wrist spinners -- with their batting faltering at crucial moments.
The tourists, who have already conceded the ODI series after losing the first three matches, will look for a better result in the T20 games starting October 7 in Ranchi.