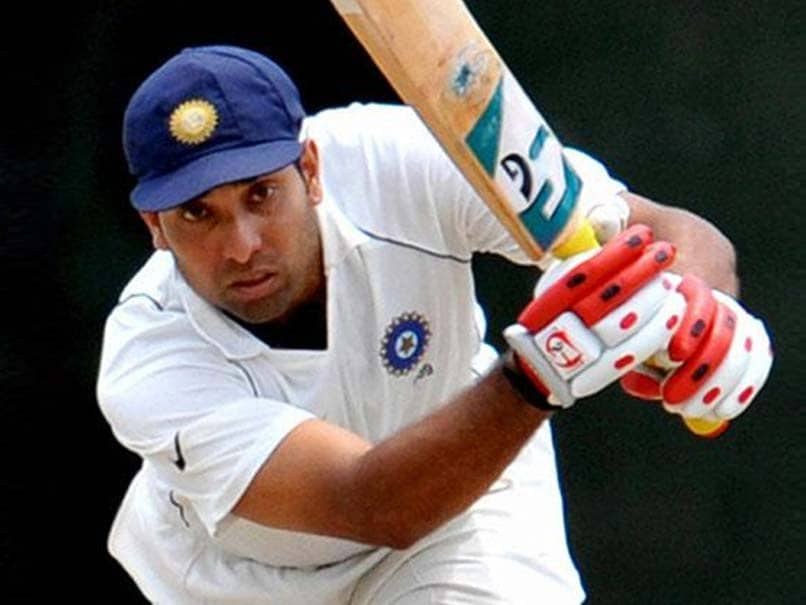 VVS Laxman has backed the government's stand on India-Pakistan bilateral cricket ties.
© AFP
Former cricket VVS Laxman on Wednesday backed Indian government's recent stand on India-Pakistan bilateral cricket ties, which stated that a series isn't feasible till cross-border terrorism stops. Sports Minister Vijay Goel had reiterated the government's stand earlier this week and on Wednesday, Laxman expressed his approval of the same. "I think I always enjoyed playing against Pakistan, but it is very important to respect whatever the government's decision is because it is beyond sport at the moment," Laxman said on the sidelines of an event.
India have not played any bilateral cricket with Pakistan since 2007, although in the winter of 2012-13, Pakistan made a short goodwill tour to India that included three One Day Internationals and two Twenty20 Internationals.
On the upcoming ICC Champions Trophy match between India and Pakistan on June 4, Laxman said Pakistan are a very good team but if India play to their potential they would win the contest in Birmingham.
"I think Pakistan are a very good team and any match between India and Pakistan will be high-intensity match. The match will be played before a packed Birmingham house, but I am confident, if we play to our potential we will definitely go on to win the game," he said.
Laxman also expressed confidence that India would defend the title after an all-round performance in the two practice matches ahead of the main tournament.
He applauded the efforts of Shikhar Dhawan and Dinesh Karthik and insisted Virat Kohli, Kedar Jadhav and Ravindra Jadeja, were amongst runs too.
The 42-year-old also added that the Indian bowlers were outstanding in the warm-up matches.
(With PTI inputs)