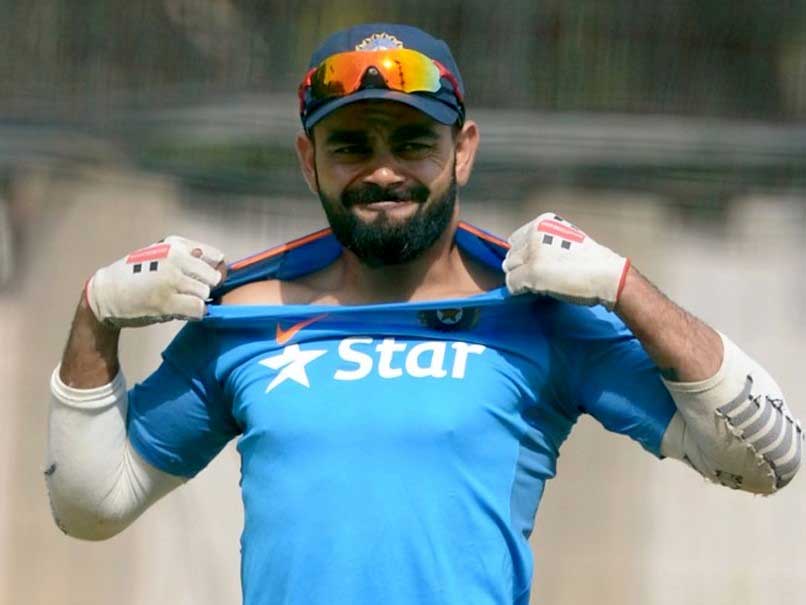 India start their campaign with the much-awaited group clash against Pakistan on June 4.
© AFP.
Virat Kohli didn't have a great run in the Indian Premier League with Royal Challengers Bangalore ending their campaign at the bottom of the table with only seven points from 14 games. But that doesn't have 1983 World Cup winning captain Kapil Dev worried at all. Dev is confident the current India captain will bounce back when the ICC Champions Trophy starts from June 1 in the UK. "It (Kohli's form) should not be (a worry). I know his ability and talent. I don't see any reasons (why) he will not be among the runs," Kapil was quoted as saying at an event on Wednesday.
"Virat is an important player (for the team) and if he starts getting runs, then the whole team gets motivated. If your captain starts getting runs, it's the best thing that happens," he added.
Kohli, who hammered 973 runs last season in 16 Test matches, managed only 308 runs in 10 games in the 10th edition of the Indian Premier League, with a highest score of 64.
Defending champions India start their campaign in the tournament, being held in England, with the much-awaited group clash against arch rivals Pakistan on June 4 in Birmingham.
Kapil also praised the Indian bowling attack, heaping special praise on Jasprit Bumrah. "When I saw Bumrah for the first time, I never expected (that he will rise). When your action is not so clean, it is difficult to manage to bowl such good bowling line and length, yorkers. He has the strength within himself. Whatever he wants to do, he can do," said Kapil.
"If I see all these players, I don't think anybody else can fit in. Bhuvnesh (Kumar) is very good, Umesh (Yadav) is very good, (Mohammed) Shami is extraordinary. (Ravichandran) Ashwin will be back and (Ravindra) Jadeja. This is the best bowlers we have in the country," said the 58-year-old former India skipper, who scalped 253 wickets in 225 ODIs.
Kapil emphasised that the Indian team for the Champions Trophy looked strong on paper and welcomed the presence of Mahendra Singh Dhoni and Yuvraj Singh. "Their experience can come into the game," he added.
(With PTI inputs)