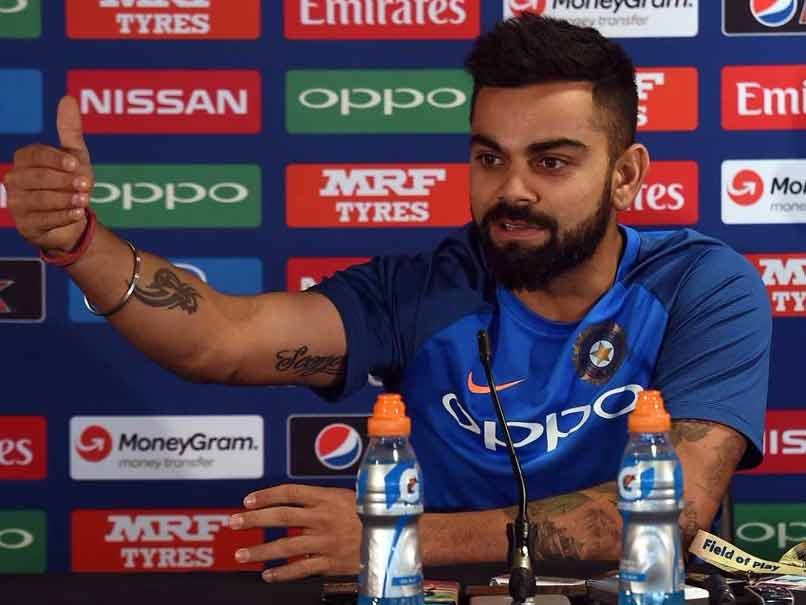 India captain Virat Kohli said past would not matter when they face Pakistan in the final on Sunday.
© AFP
Indian cricket captain Virat Kohli addressed the media ahead of the Champions Trophy 2017 grand finale against Pakistan to be played on Sunday. India, who had outclassed Pakistan in their first match of the group stage on June 4, will look be looking to retain the title they won in 2013 when they face their arch-rivals at The Oval, London on Sunday.
Here are the highlights:
The team will be playing with composure, won't be distracted by the big occasion, added Kohli
Will play the final like any other match, said Kohli.
Kohli said the Indian team will maintain the same approach in the final
According to him, a calm and composed demeanor helps in making good decisions
Aim will be to play well and past statistics don't matter, said Kohli
Can't guarantee a performance during the match: Kohli
Neither intimidated nor arrogant about match vs Pakistan, the Indian skipper said
Can't guarantee a performance during the match: Kohli said