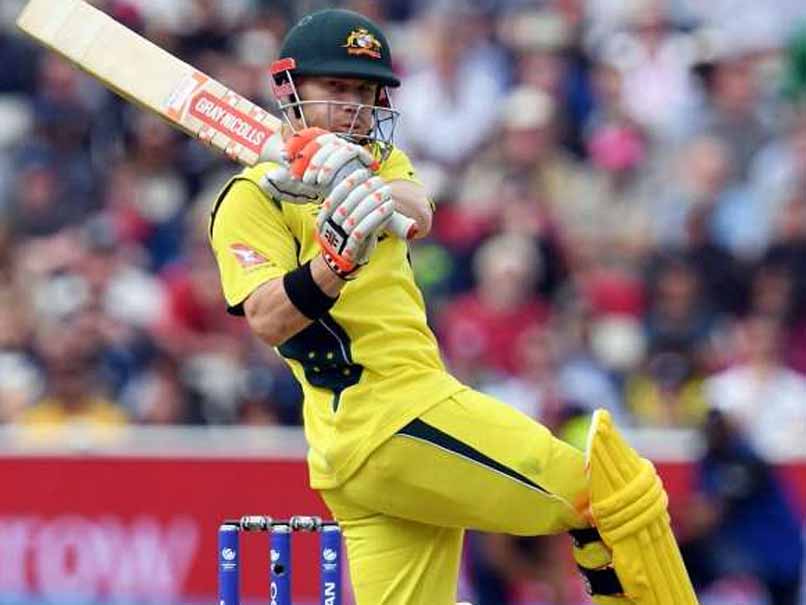 David Warner will be a key player for Australia when they play England on Saturday.
© AFP
When Australia vice-captain David Warner ended up punching England's Joe Root in a Birmingham bar four years ago, all didn't seem well. Warner was suspended and fined for the incident during the last edition of the Champions Trophy after England defeated Australia at Edgbaston. But Warner has matured since. With the must-win game against their old foes England on Saturday, both Warner and Root are key for their respective teams. And Warner believes it was that bust-up which has helped him get a sense of life-balance.
"It was a learning curve for myself," Warner told reporters at Edgbaston on Thursday. "I was young and now I'm old. I've two kids and I'm married. There's a lot of settling down there. It definitely was (key) to me becoming the person I am today, not just the cricketer."
The 30-year-old left-hander added: "We all go through periods when we're young and naive. It's not about stuffing up and moving on, it's about learning the ropes of being away on tour for such a long period of time. There are things you have to think about as a youngster - what you can or can't I do."
Warner, reflecting on the changes in his life, said: "I probably didn't work that out at that stage. But now I have and I have a great balance on and off the field."
As for meeting up with Joe Root this weekend, Warner added: "If I see him I'll give him a handshake."
It was suggested at the time that Warner felt Root, who was messing about with a wig, was somehow mocking South Africa's Muslim batsman Hashim Amla. Root and his England team-mates have always denied any such inference, insisting the Yorkshireman was making fun of his youthful appearance and difficulty in growing facial hair.
(With PTI/AFP inputs)