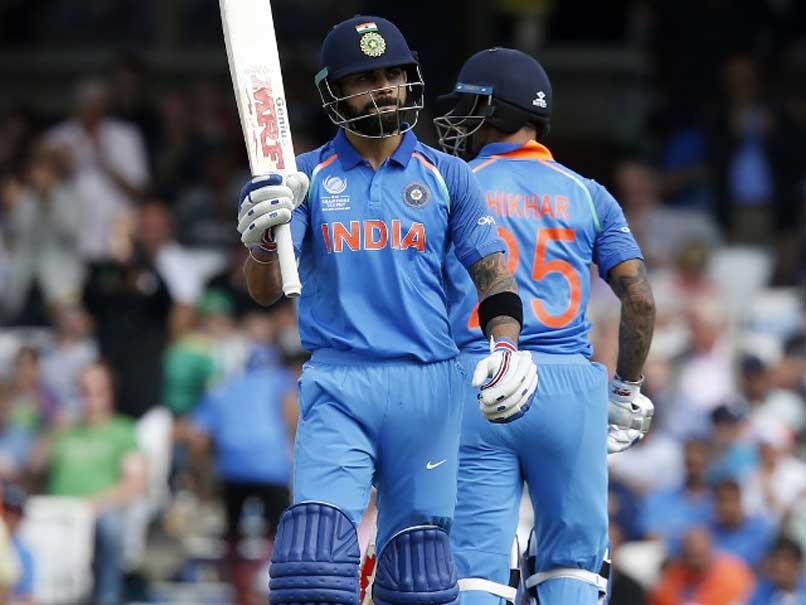 Virat Kohli scored a half-century in the match.
© AFP
India thrashed South Africa by eight wickets to secure a Champions Trophy semifinal spot at the Oval on Sunday. Shikhar Dhawan and captain Virat Kohli's 78 and 76*, respectively, was instrumental in India's win while the bowlers helped restrict South Africa's score to 191 in the first innings. After winning the first game against Pakistan but losing the next against Sri Lanka, this win was crucial for India to make the semis berth and captain Kohli couldn't be happier with the win. "This is probably our best game we played so far," Kohli said after the match.
"A good toss to win, the wicket didn't change too much. A decent wicket to bat on. The fielders backed our bowlers," Kohli said.
When India managed to get AB de Villiers out early, it was an important moment in the match. "The opportunity comes your way, you have to grab it. Always good to get him out early, he can always hurt you (AB de Villiers). We wanted to step up that intensity," Kohli added.
Shikhar Dhawan scored his fourth half-century of the tournament and third consecutive 50 plus score. "Shikhar's intent was outstanding," he said about the stylish opener.
In all likelihood, India will remain top of the group and face Bangladesh in one semi final, a repeat of the 2015 World Cup quarterfinal. "No looking back. Always room for improvement, always small point you can improve on, can't rest on your laurels," the captain added.