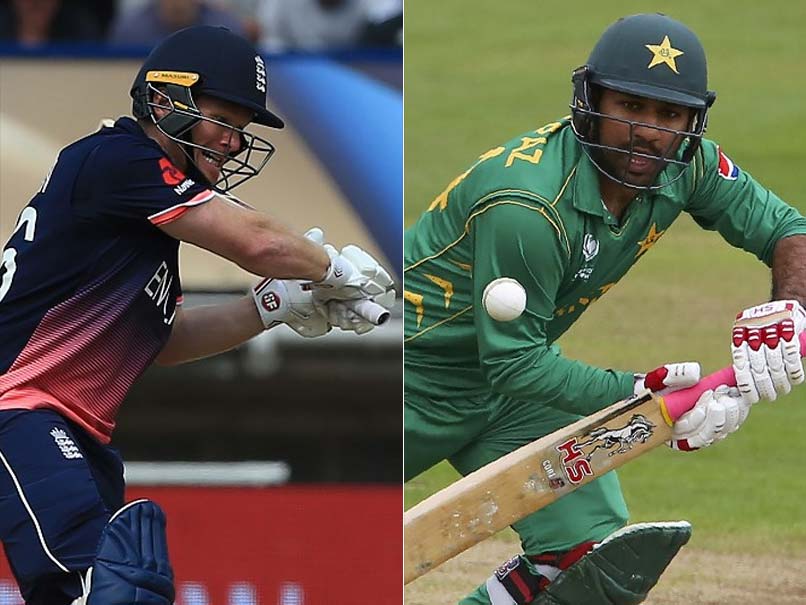 Pakistan will look to go past the formidable England
© AFP
Eoin Morgan-led England have so far been impeccable with their all-round cricketing skills in the ICC Champions Trophy 2017. Mustering up a total of six points from three games in their group stages, the hosts sailed into the semi-finals. Touted as one of the favorites for the season, England will face Pakistan in the first semi-final on 14 June at Sophia Gardens in Cardiff, Wales.
Pakistan captain Sarfraz Ahmed, speaking about England after his team had qualified for the semis, said, "England is a very good team, a very, very good team. They've been playing really good cricket for the last two years. If you're playing a world class team, definitely, you play more positive cricket. So definitely, we will play against England more positively."
Pakistan, on the other hand, have stumbled a few times in their way to the semi-finals. In their last group match on June 12, they defeated Sri Lanka by three wickets to earn two important points and enter.
While England were consistently on the ascendancy in the early days of ODI cricket, Pakistan came to their own through the late 1980s and early 90s, especially the 1992 World Cup.
Benson & Hedges World Cup - Final, 1992:
The Imran Khan-led team lifted their first-ever major title by defeating England at Melbourne Cricket Ground. After losing both the openers early, Imran Khan (72) and Javed Miandad (58) steadied Pakistan's ship by scoring crucial half-centuries and helped Pakistan reach the total of 249.
The England chase was decimated by the fiery Wasim Akram who took care of Ian Botham, Allan Lamb and Chris Lewis. Only Neil Fairbrother (62) managed to put up any resistance.
Since then, England have won 30 games and lost 20 out of 51 matches played.
Pakistan have won 11 matches in England and lost 17 of the 29 matches played.
In Pakistan's last tour of England in 2016, England drubbed them 4-1 in a one-day series and the lone victory came at Sofia Gardens, where the visitors chased down a 300-plus total.
Shoaib Malik (77) and Sarfraz Ahmed (90) played handsome knocks for Pakistan.