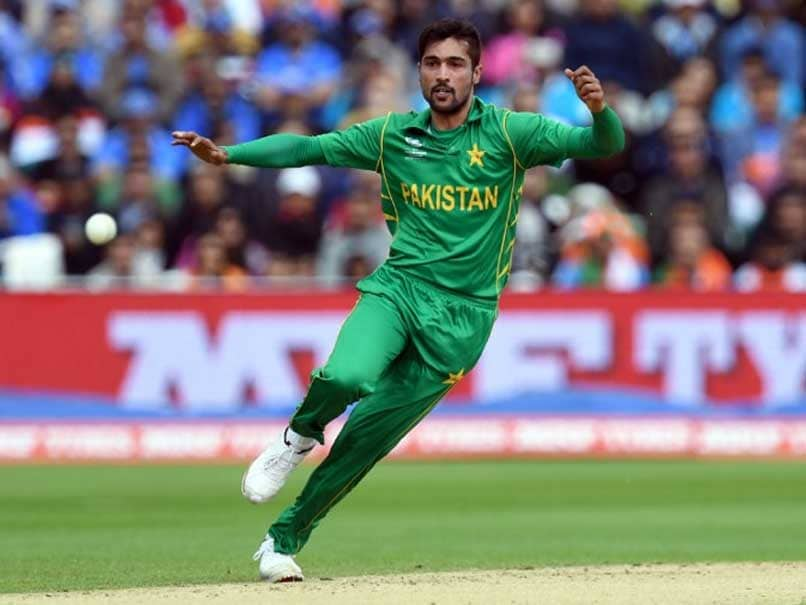 ICC Champions Trophy 2017: Mohammad Amir is fit and will play against India in the final.
© AFP
Pakistan coach Mickey Arthur on Saturday confirmed that pacer Mohammad Amir is fit and will be in the squad that takes on India in the final of the ICC Champions Trophy 2017 at The Oval, London on Sunday. The left-arm fast bowler returns to the Pakistan side after a back spasm ruled him out of the first semi-final against England. This will be the first time India and Pakistan face-off in a 50-over ICC tournament final. Defending champions India have already gotten the better of their arch-rivals once in the ongoing tournament and will look to repeat that result and retain the title they won in 2013.
In the pre-match press conference Arthur said that the loss to India in the group stages was "an aberration" there will be no repeat of their woeful pool showing against India when the latest edition of world cricket's most high-profile contest takes place in London.
"He is fit to play and will play," said Arthur when asked about Amir.
"The India game was an aberration. What we've produced after that doesn't come as any surprise, because that's how we trained, and that's what we worked at."
"It was very disappointing to see that go wrong in the Indian game, but... We've closed the chapter on that. That was an aberration. We're now moving forward," said the South African.
Amir's return bolsters an already impressive Pakistan pace attack featuring Hasan Ali, the tournament's leading wicket-taker.
And Arthur believed that if Pakistan can strike with the new ball, they will have the chance to test an India middle-order, which has hardly been required to during this Champions Trophy, with the likes of openers Rohit Sharma and Shikhar Dhawan, as well as captain and star No.3 Virat Kohli piling on the runs.
"Our strength has been the fact that we've been able to take wickets, and we've been able to take wickets consistently through the middle periods," explained Arthur.
"If we can get amongst them with the new ball, we can expose the middle order that hasn't batted much in this competition -- so that's pretty much our aim and focus."
(With AFP Inputs)