Story Progress
Back to home
David John Takes Over as High Performance Director of Indian Hockey
David John will replace Dutchman Roelant Oltmans who is now solely incharge of the Indian men's hockey team.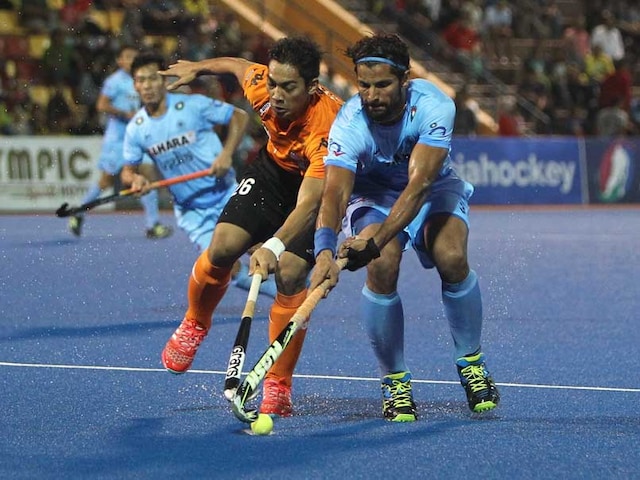 David John takes over as High Performance Director of Indian Hockey
© AFP
Highlights
David John takes over as High Performance Director

Roelant Oltmans will be full-fledged India coach

John was exercise physiologist of the senior national men's team
New Delhi:
Former exercise physiologist of the senior national men's team David John of Australia was on Tuesday officially appointed as the High Performance Director of Indian hockey.
John, whose appointment was officially confirmed by Hockey India on Tuesday, will take over the charge of High Performance Director from Roelant Oltmans, who has been relieved from the post after being named as the chief coach of the Indian men's hockey team till 2020 Tokyo Olympics.
John has previously worked with the senior national men's team as an exercise physiologist and scientific advisor prior to 2012 London Olympics.
In his previous role, John had implemented and introduced new strength and training programs for the Indian men hockey team, which is responsible behind the much-improved fitness of the national players.
John has also worked in a similar role -- as a High Performance Director -- for two teams in the Hockey India League, most recently for Kalinga Lancers' in the 2016 season where the team finished runners up.
John has vast experience across various sporting disciplines, which includes hockey, rugby, Australian Rules Football and triathlons.
Speaking about John's appointment, Hockey India secretary general Mohd Mushtaque Ahmad said: "We welcome David's (John) inclusion into a role that has over the years become one of great importance for Hockey India. A High Performance Director's role is one that is not just demanding in the present but also has to include a vision for the future.
"We are confident with David's extensive experience and background in sports science, out athletes will have the best planning and assistance ahead of the 2020 Olympic Games."
David John has been appointed as the Director, High Performance for Hockey India on 29 November 2016.

Read: https://t.co/Q5vWxv5lbl

— Hockey India (@TheHockeyIndia) November 29, 2016
John himself said he was looking forward to his new demanding job.
Promoted
"The role comes with its own unique set of challenges. I am hopeful that my previous experience as well as presence of people who share a deep and long history with the game in the country will help me fulfil my role," he said.
"One of the crucial areas is the identification and nurturing of talent in the country and look to develop the team for the 2020 Games. I look forward to working towards that," John added.