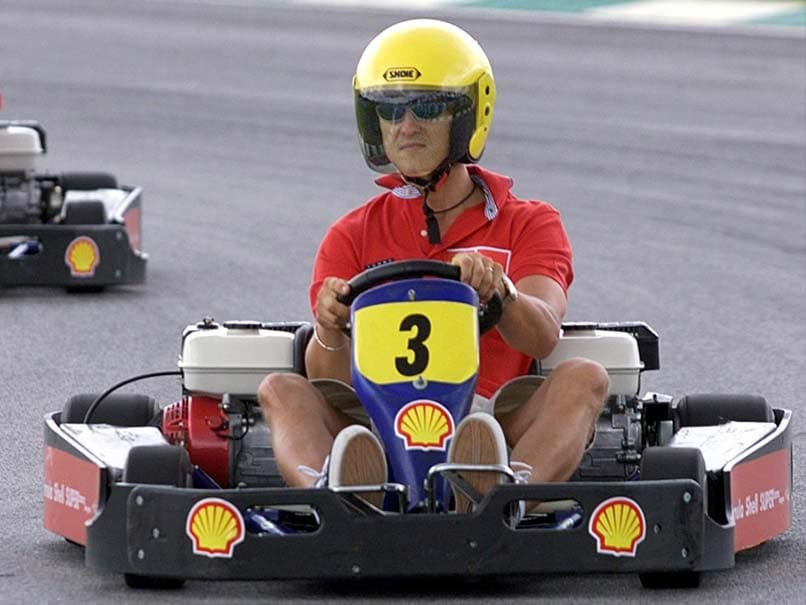 The go-karting track at Kerpen-Manheim near Cologne is due to close in 2020.
© AFP
The karting circuit where stricken ex-Formula One world champion Michael Schumacher started his career is to close ahead of it being torn up by a mining company, despite efforts to find it a new home. The go-karting track at Kerpen-Manheim near Cologne, where Schumacher, his brother Ralf and four-time Formula One champion Sebastian Vettel all began their motorsport careers, is due to close in 2020. The ground under the track, two-thirds of which is reportedly owned by Michael Schumacher, is set to be torn up for coal as it lies on the edge of a planned mining area.
"There will be no new go-kart track," Schumacher's younger brother, Ralf, also a former Formula One driver, told Cologne daily newspaper Express.
"A joint search with (German utilities provider) RWE has not led to a new location being found.
"It's a shame - both a tradition and a successful youth venture are dying at the same time."
Michael Schumacher, 49, continues to recover at home in Switzerland and has not been seen in public since suffering serious head injuries in December 2013 while on a skiing holiday in the French Alps.
The club, which has 550 members, has been offered compensation by RWE, but "what we need is a karting circuit, without one there won't be a club anymore," said club president Gerhard Noack.