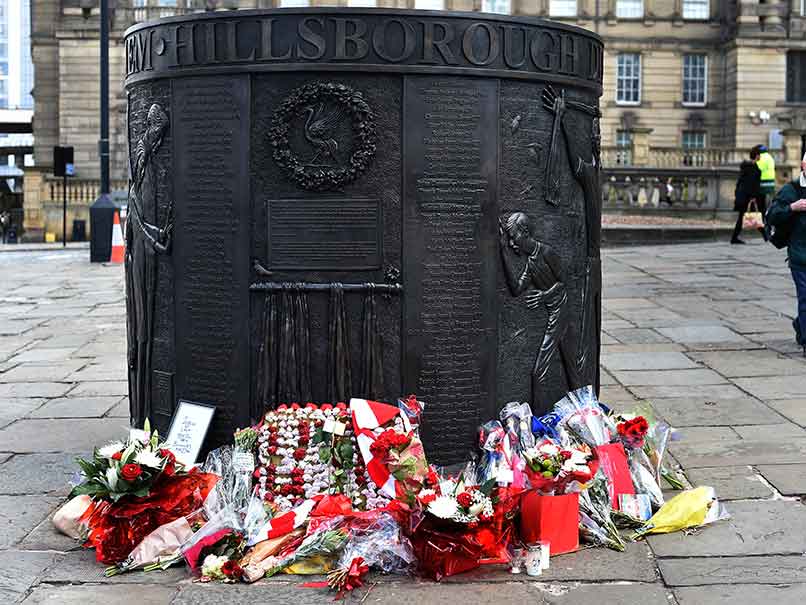 Four former senior policemen were among six people charged on Wednesday over the 1989 Hillsborough stadium disaster in England that killed 96 Liverpool football supporters. "I have decided that there is sufficient evidence to charge six individuals with criminal offences," said Sue Hemming from the Crown Prosecution Service.
The victims, all Liverpool supporters, died in an overcrowded, fenced-in enclosure at the Hillsborough stadium in Sheffield, northern England, during an FA Cup semi-final between Liverpool and Nottingham Forest.
Seeking to alleviate a crush that had developed outside the ground at the Leppings Lane End shortly before kick-off, the police match commander opened an exit gate.
It enabled 2,000 fans to stream into the ground and they piled into the already over-full pens behind the goal at that end of the ground, causing a fatal crush.
With 96 fatalities and 766 injured, the Hillsborough disaster is the worst incident in British sporting history.
David Duckenfield, a former senior police officer who was in charge of police operations at Hillsborough on the day of the disaster, was charged with the manslaughter by gross negligence of 95 men, women and children, Hemming said.
The other five people charged included other police officers, a lawyer who had acted for police, and a safety officer at the Hillsborough stadium.
(With AFP inputs)