Story Progress
Back to home
Jose Mourinho Gives Stinging Reply To Taunts From Chelsea Fans
Antonio Conte's Chelsea beat Jose Mourinho's Manchester United 1-0 to join Arsenal, Tottenham Hotspur and Manchester City in the FA Cup last four.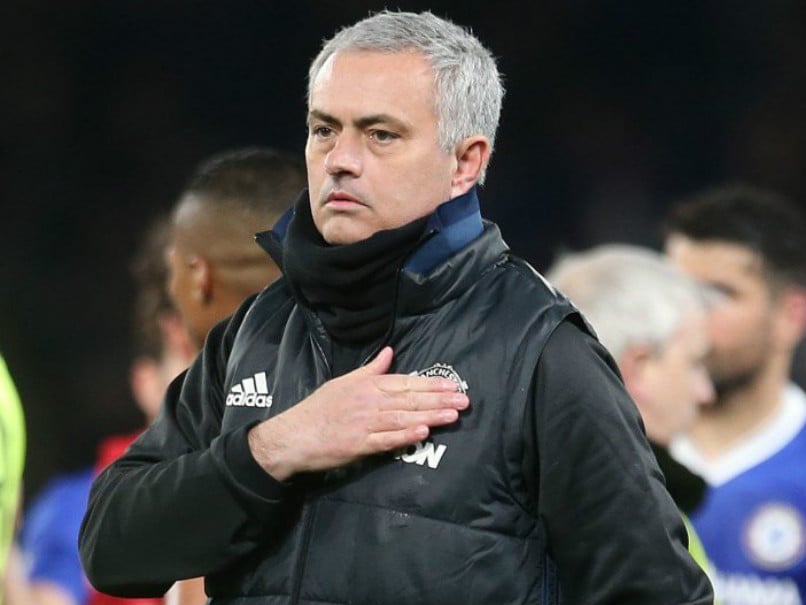 Jose Mourinho was greeted with a hostile reception by Chelsea fans for the first time.
© Manchester United/Twitter
Highlights
Mourinho was greeted with a hostile reception by Chelsea fans

Mourinho stuck three fingers up for each of his titles with Chelsea

Chelsea beat Manchester United 1-0 in the FA Cup quarters
The love affair between Chelsea fans and their team's most successful manager Jose Mourinho seems to have finally ended. Well, it was inevitable. How can two sets of fans show the same love for one manager, especially if the teams involved are Chelsea and Manchester United. Cracks in the relationship were already there when Mourinho's Red Devils were humiliated 4-0 at Stamford Bridge in their Premier League meeting in October. On Monday, the Chelsea fans made their feelings clear about their 'Special One' when they sang, "you're not special any more". The Portuguese, known for not backing down, gave a swift response. Three fingers in the air and then a point down at the turf, meaning -- three Premier League titles won by Mourinho as the Blues' manager.
?? | Jose Mourinho showing 3 fingers to Chelsea fans chanting abuse at him for the 3 titles he's won with them. pic.twitter.com/bmfiT5yJeB

— Man Utd Stuff (@ManUtdStuff) March 13, 2017
The first real sign of all not being well was witnessed when Mourinho told Chelsea's current manager, Antonio Conte, what he felt about his exuberant celebrations, especially after Chelsea scored their fourth goal against United last October.
The Portuguese thought the Italians' over the top celebrations were disrespectful to him after his team was already 0-3 down.

And the duo was again at each other's throat after Marcos Alonso was fouled -- one of numerous fouls on Chelsea players in the first half. The two had to be separated by the fourth official and got a talking to from referee Michael Oliver.
Antonio Conte vs Jose Mourinho fight #CHEMUN #chelsea #chelseafc #josemourinho #mourinho #antonioconte #conte #facup #football #kante pic.twitter.com/Iun7AxeCYz

— chelseafcgoalzz (@chelseafcgoalzz) March 13, 2017
At the end of it all, there was no handshake on the field between the two managers, Mourinho facing the United supporters with fist pressed hard to his heart.

From the Chelsea fans, taunts of 'Judas' reverberated across the Stamford Bridge. Ironically, though, Mourinho was sacked twice by Chelsea, but as they say in football -- abuse and banter doesn't need to make sense.

Chelsea had the last laugh as N'Golo Kante scored the only goal of the match as the Blues joined Arsenal, Tottenham Hotspur and Manchester City in the FA Cup semifinals.
Topics mentioned in this article