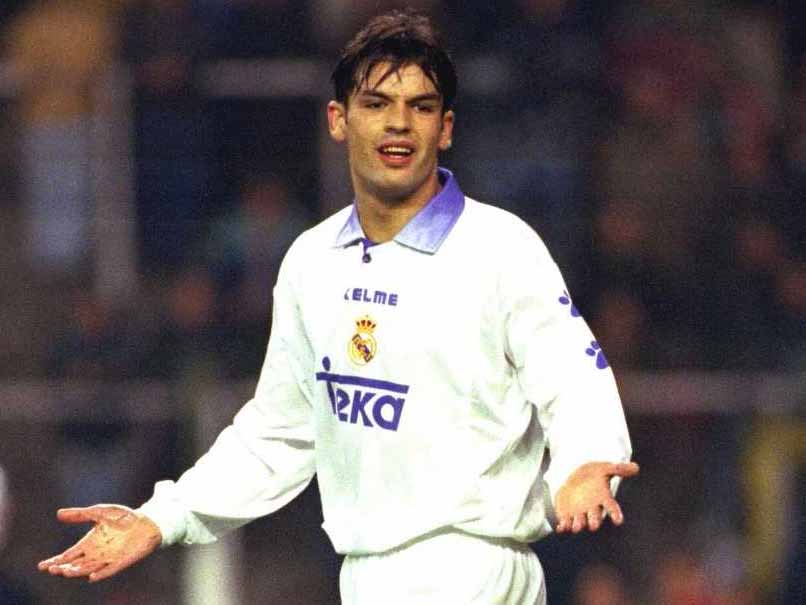 Morientes made 182 appearances for Madrid between 1997 and 2005
© La Liga
Legendary Spanish striker Fernando Morientes believes Real Madrid will eke out a victory over arch-rivals Barcelona in the highly-anticipated El Clasico match on Saturday. Morientes made 182 appearances for Madrid between 1997 and 2005. Recalling his first Clasico, Morientes said it remained etched onto his memory forever. "Without a doubt, the first Clasico I played in. It's something I'll never forget; pulling on the Real Madrid shirt that day was a very special, spine-tingling moment. And my first goal as well.
"However, I really enjoyed every single edition I to play in, as well as going through my fair share of suffering too. It's a game you can't forget: the best match in La Liga and the world, and the most thrilling fixture you can be a part of," he said.
Speaking of Real's position on the points table and the importance of this clash, he said that Real is well-equipped to deal with the pressure.
"Real Madrid have always been a club that copes well under pressure. They know what to expect and they've got a team capable of delivering the goods in difficult moments like this one. They go into the match trailing Barcelona, but you never know what's going to happen. They're at home and I'm sure they'll fight to the end," he said.
"I think Zidane has what it takes to live with the pressure and turn things around when the going gets tough -- he showed that back when he was a player and has done so again as a coach," he added exuding confidence.
Asked about Lionel Messi and Cristiano Ronaldo's impact on Saturday's match, he called Ronaldo a difference-maker. "Ronaldo rises to the occasion in high-stakes matches and he'll do everything in his power to play a pivotal role in this game. He could surprise a few people."
Morientes also said the La Liga title isn't over yet. "The title race isn't over yet - there's still a long way to go and Real Madrid always battle to the end. They're not going to surrender their crown without a fight; they'll keep going until the very last match.
"Equally, Zidane has won the respect and admiration of all Real Madrid fans, and I think he's got plenty of life left in him yet and lots more to offer," Morientes said.
The La Liga is officially organising an official screening of the game at the NSIC Grounds in Okhla, New Delhi. Former Barcelona and Juventus full-back Gianluca Zambrotta will be present at the screening.