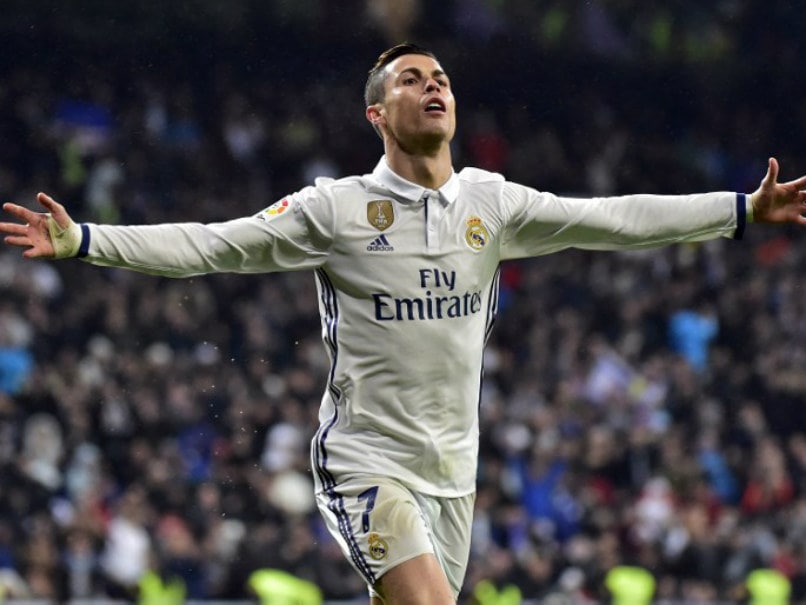 Cristiano Ronaldo has now scored 365 goals across all the top European leagues.
© AFP
Real Madrid star Cristiano Ronaldo has broken many a goal-scoring records over the years, and with his late brace against Las Palmas that salvaged a 3-3 draw for Real Madrid in La Liga, the Portuguese star is on the brink of equalling yet another landmark. The prolific striker is just one goal away from equalling the legendary Jimmy Greaves, who scored 366 goals across the top European leagues. The Englishman achieved the incredible feat while playing in the English top flight and Italian Serie A with clubs like Chelsea, AC Milan, Tottenham Hotspur, and West Ham United.
 
Ronaldo, who has played in the Portuguese Primeira Liga, the Premier League, and La Liga, took his tally to 365 after his double against Las Palmas on Wednesday night.
 
Few people would have heard the name of Jimmy Greaves, who suffered a devastating stroke in May 2015 which has left him immobile and restricted in his speech, outside the footballing circles but just to understand the magnitude of his record -- no player has gone past his record in the last 46 years.
 
At 333 goals Lionel Messi is still some way behind the record, such has been goal-scoring exploits of Ronaldo over the years.
 
"Records are there to be broken and, if Ronaldo gets there this week, I would like to congratulate him and wish him all the best," Greaves was quoted as saying by The Telegraph on Tuesday.
 
Wayne Rooney recently became Manchester United's leading scorer and, with 195 Premier League goals, now has Alan Shearer's record in distant view. Yet, he is only just halfway to Greaves.