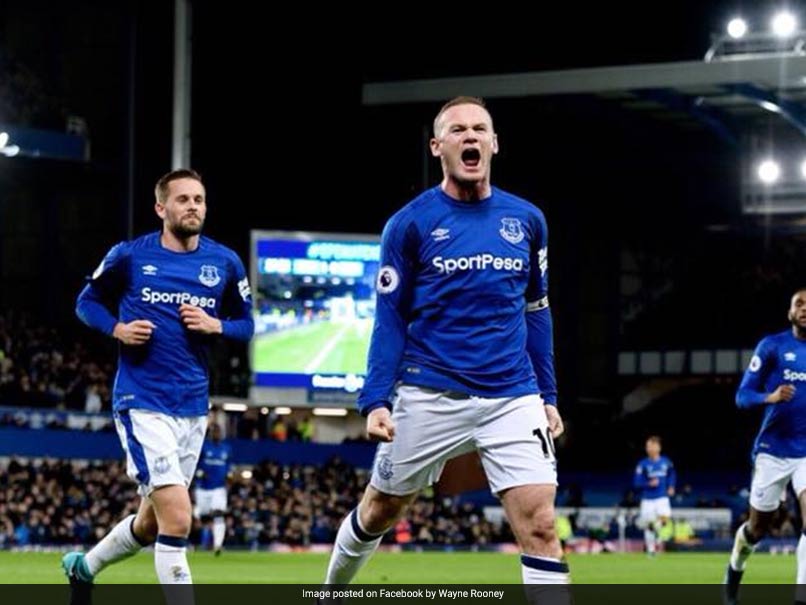 Wayne Rooney scored a spectacular hattrick enabling Everton to a 4-0 win over West Ham
© Facebook
Everton star striker Wayne Rooney has scored some sumptuous goals in his career but his hat-trick goal against West Ham United will go down in history. The former Manchester United striker stunned Goodison Park with a wonder goal from his own half after a poor clearance by the Hammers keeper Joe Hart. The Everton forward played a big role in the team's 4-0 victory over West Ham by scoring the first three goals. His goal drought in the league stretched back to October 22.
Rooney completed his hattrick with this 50m screamer. English legend

pic.twitter.com/0i1SbGfyoM

— Hazardinho (@Hazard_Daily) November 30, 2017
His first goal of the night came in the 18th minute. He stepped up to take the kick from the spot which was saved at first by Hart but he headed successfully in the second attempt to put the hosts ahead. His second came in the 28th minute after receiving a deflected pass inside the penalty box.
It was his third goal that hogged the limelight. In the 66th minute, he found himself with the ball once again after Hart knocked it away from his half of the field. After racing from his box, Hart fluffed his clearance and from 15 yards inside his own half, Rooney drilled an exquisite first-time finish back over the West Ham goalkeeper's head. Ashley Williams added a late fourth to complete Everton's second win in 13 matches.
"Great hat-trick, great display from Wayne," said interim boss David Unsworth, who revealed he had spoken to soon-to-be manager Sam Allardyce before the game. "I'm delighted for the club. I took over when we were in the bottom three and we've got out of it in the six weeks."
With the win, Everton are 13th in the Premier League table after 14 games with four wins and seven losses.