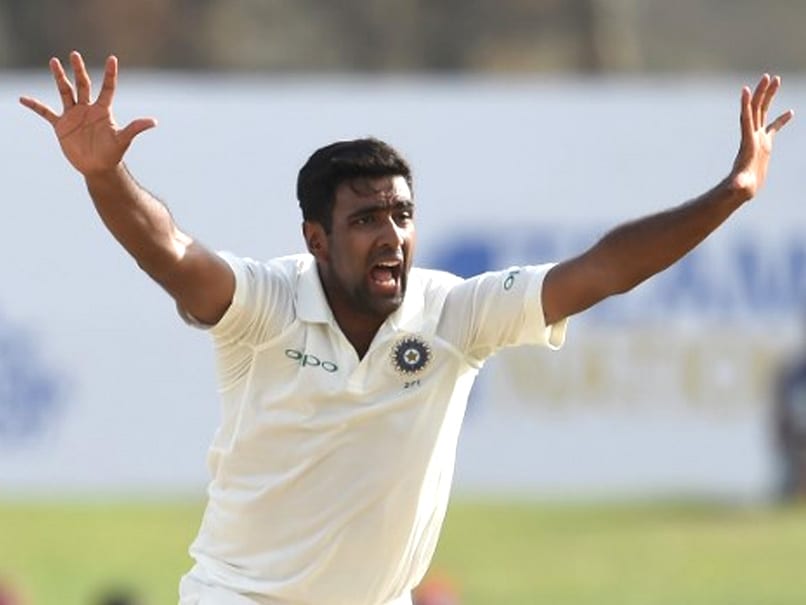 Ravichandran Ashwin is playing his 51st Test in Colombo.
© AFP
Ravichandran Ashwin played his 50th Test match at Galle last week. It was a proud moment for him and he was even given a special memento for his three wickets on Day 4. Ashwin's Test journey began six years ago and after playing his first Test, he married wife Prithi and today the couple have two children. Prithi travels with Ashwin on tour and it was indeed special for the off-spinner to have his family by his side during the milestone Test. In a recent video put up by BCCI on social media, Ashwin interviews his wife for his fans and Prithi's interesting answers have them both laughing.
Prithi managed to see a bit of the first Test from the Galle fort which she called 'pretty special'. "I and couple of friends climbed up the fort and we did manage to see your (Ashwin) couple of wickets from there. The whole aura of watching from the fort was pretty special. Top five cricket watching experiences," Prithi said when Ashwin asked her about the experience.
Not a Test cricket fan earlier, Prithi loved the experience at the MCG. "MCG was huge, the culture, the way Test cricket was enjoyed there was amazing. 2011 was a big tour for me in terms of learning what Test cricket (is)," she said when Ashwin asked her about her favourite cricket destination.
But she was put on the spot by Ashwin when he asked her about his stats! "Who do you think was my first wicket?" Ashwin asked. Prithi answered Darren Bravo, which was right, but had no idea who the 200th scalp was! Ashwin laughed and told the camera humourously, "She wasn't briefed."
Prithi was right about his 250th wicket - Mushfiqur Rahim. "I got a ball signed by him and it's in the cupboard," Ashwin explained further.
While the Ashwins travel the world for cricket, Prithi is more outgoing and always has a bucket list ready. Ashwin, on the other hand, prefers to stay indoors. But the 2015 World Cup in Australia was special for the couple because Prithi joined her husband when she was six months pregnant. "We had to get a special scan done where you can get features of the baby and the biggest highlight of this was that she was not going to have his nose. So I was really looking forward," she laughed as Ashwin looked on and smiled.
Ashwin is playing his 51st Test at Colombo and he'd taken a five-wicket haul in Sri Lanka's first innings.