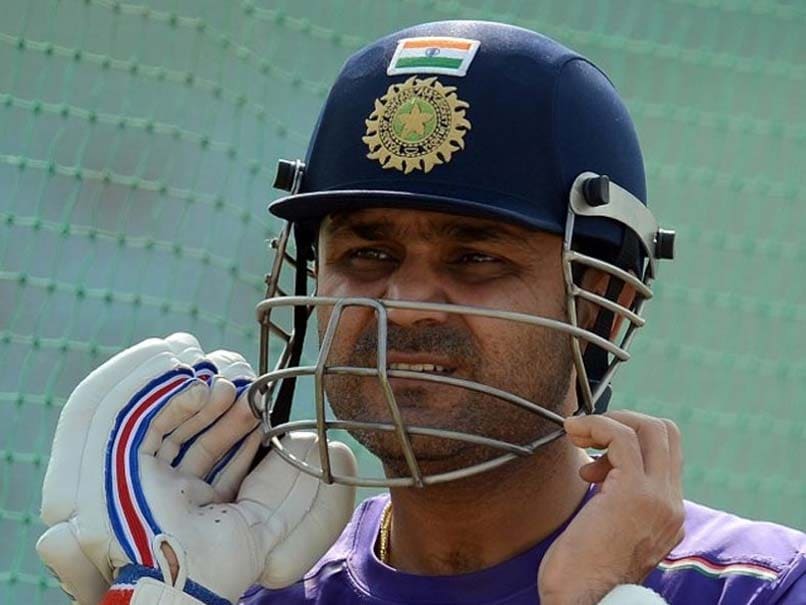 Virender Sehwag scored 8,273 in the shorter format of the game.
© AFP
Former India opener Virender Sehwag was one of the most destructive openers India has ever produced. During his time, Sehwag made mincemeat of most bowling attacks to make batting look way too easy. While talking in a chat show 'What the Duck 2', Ravichandran Ashwin revealed how Sehwag once made a mockery of India's premier off-spinner Harbhajan Singh. In a match at Rohtak, Sehwag was particularly harsh on Harbhajan as he smashed him for 12 sixes.
"I realised one fine day that it was his ego that you needed to bowl against. Because he gave me a very interesting story. He said he had fever in a game at Rohtak. And smashed Harbhajan for 12 sixes. 'You know Harbhajan is a good off spinner.' I said, 'Yeah Harbhajan is a good off spinner.' But that doesn't mean you smoke him for 12 sixes with fever," said Ashwin.
He further went on to add, "I even asked him for the story behind it. He said he opened the innings and hit him for 2 sixes and came back due to fever. He went in at number 10 and smashed for another 10 sixes. The wicket was spinning square, you know. I asked, 'Sir, what did you do?' He said, 'Every ball because it was spinning, I decided to smack him over the leg side. He said that he hit him even from outside the pitch. Outside off stump and hit him for a six on the leg side."
Sehwag made his international debut against Pakistan in April, 1999 in a ODI match and went on to play 251 ODIs for India. He scored 8,273 in the shorter format of the game and was part of the World Cup winning team in 2011. Also known as the Nawab of Najafgarh, Sehwag made his Test debut against South Africa and scored a century on debut. He went on to play 104 Test matches for India, scoring 8,586 runs at an average of 49.34 in Test cricket.
He is only second to the great Sunil Gavaskar in terms of the number of runs he has scored in Test cricket as an opener for India.
(With PTI Inputs)