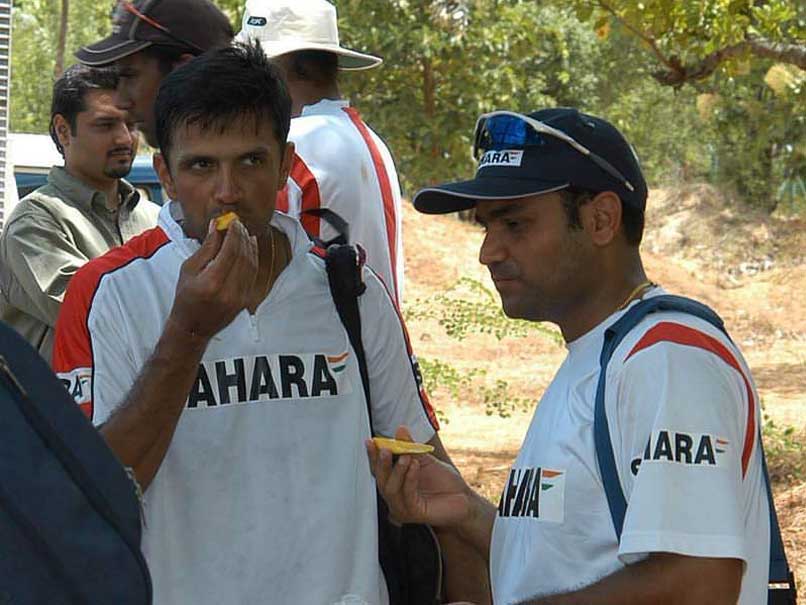 Virender Sehwag posted this picture on Twitter
© Virender Sehwag/Twitter
Keeping Virender Sehwag out of the headlines is like bowling a maiden over at him. He has something to tweet about on a daily basis, be it cricket, his version of humour, or events in an around him. Many people have been victim of his wit, though at times he also tends to gets his lines crossed on sensitive topics.
But this one is pure magic. Viru has found a menu card that will make you smile, if not guffaw.
The man put up a picture of a menu card of some unnamed restaurant, which boasts of its 'Girl Sandwiches'!
"The only girls who have no make up kich-kich and can be ready in 2 minutes," Viru quips in his message.
The menu has a 'Veg Cheese Girl' and a "Jain Cheese Girl'.
And don't miss the 'Pinaple Cheese Girl' or the 'Paneer Shezvan Girl'. Sheer delight!
Sehwag had, on Wednesday, celebrated his Twitter handle having crossed 10 million followers with a 'Twitter Crorepati' message.
If things continue the way they are with Viru and his social media presence, he could well be crossing more landmarks in double-quick time.