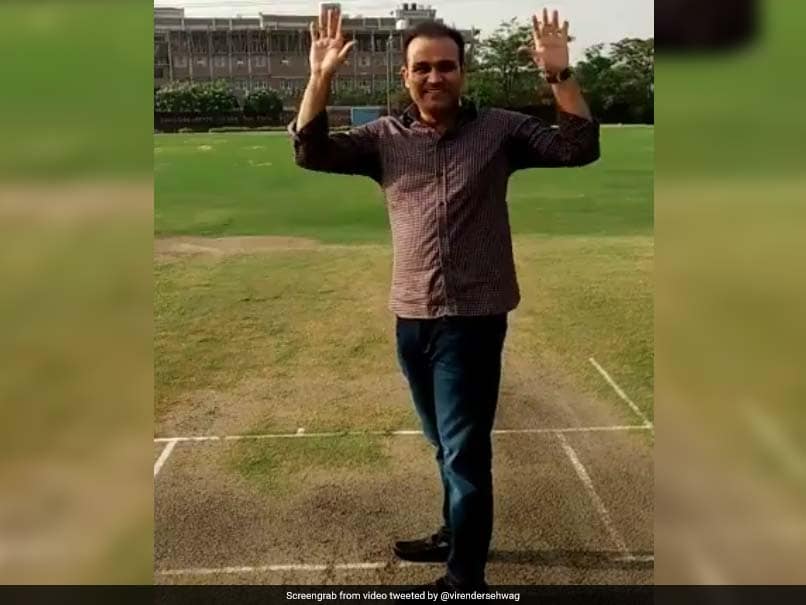 Virender Sehwag has 10-million followers on Twitter now
© Virender Sehwag Twitter
Virender Sehwag was never sort of fans when he was playing for India. But unlike many peers and seniors, who returned to oblivion in terms of fan following, the master batsman, who made a career of decimating bowling figures, is now making a killing in terms of the number of people who follow him on social media, mainly Twitter. The former India opener has made quite a name for himself by airing his opinions on cricket and everything else under the sun.
Not without reason Viru now has over 10 million followers on Twitter and the man acknowledged the fact - via tweets.
Sehwag celebrated with messages thanking all those who followed him.
"Thank you to all 1 crore of you for making me #TwitterCrorepati .10 million thanks to all you wonderful people. Love," he wrote.
His message evoked many responses from his fans.
@virendersehwag Amazing
Yours surely must be one of the fastest growing accounts on Twitter.
And justifiably so my friend ??????????

— atul kasbekar (@atulkasbekar) May 24, 2017
Sehwag has been known to poke fun of many situations and individuals, including former team-mates. No one - from Sachin Tendulkar, Sourav Ganguly, VVS Laxman to Mahendra Singh Dhoni and Virat Kohli - has escaped the man's barbs.
While most of the stuff is in good humour, Sehwag has also taken up political and social issues, some of which have also created controversies.