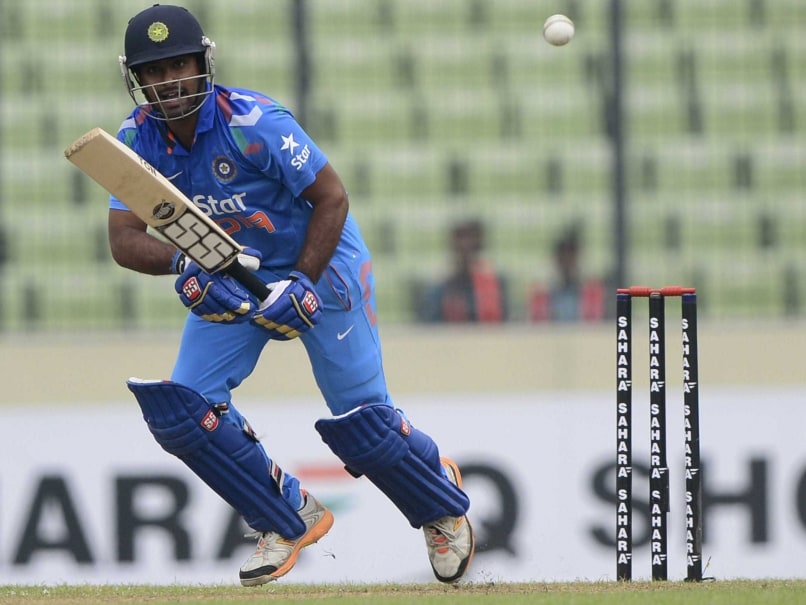 Ambati Rayudu is one of those batsmen who have been in an out of the Indian One-day International (ODI) team. The Hyderabad batsman has been on the fringes of Team India and is seen in fits and starts, mostly when the top players are not in action. However, he was in the news on Thursday for all the wrong reasons as a video of him being involved in a case of road rage made the rounds on social media. As soon as the video went viral, a lot of people criticised the Indian cricketer on Twitter, describing the act as lack of sportsmanship.
Ambati Rayudu fight and abusive language with pedestrian.Not a sportsmanship behavior of Cricketer .Should be ashamed of himself! pic.twitter.com/tbQ2x2zyfN

— Jagan Reddy (@jaganreddy85) August 31, 2017
Ashamed?? Disgusting!!
It's the pedestrian who abused #AmbatiRayudu in the first place!! This is not expected from a gentlemen like you!!

— RaajKumar Maredla (@RaajMaredla) August 31, 2017
Ambati Rayudu Gets Into Fight & Uses Abusive Language With Pedestrian. Sud've Behaved Better With Senior Citizen.pic.twitter.com/UEzRrKbnzd

— Sir Ravindra Jadeja (@SirJadeja) September 1, 2017
Ambati Rayudu is an arrogant asshole....he had picked up a fight with harbhajan while playing for MI, now acts as a street thug

— Kappi decoction (@KappiDecoction) August 31, 2017
Get this #ambatirayudu #looser #Shameless #moron in a ring with me. Even being a woman I vouch to knock @RayuduAmbati down in one punch!!

— Ceren-Mrs.Singh :) (@sunceren25) September 2, 2017
Rayudu was involved in a scuffle with an elderly man after an argument over rash driving in Hyderabad. In the video uploaded by news agency Asia News International (ANI) on its official Twitter handle, the India player can be seen stepping out of his vehicle and get involved in an exchange of words and then a fight till the bystanders intervened.
#WATCH: Cricketer Ambati Rayudu seen in scuffle with a man allegedly after argument over rash driving in Hyderabad (Unverified video source) pic.twitter.com/r1pdq5Lh9g

— ANI (@ANI) August 31, 2017
Rayudu has played 34 One-day Internationals (ODIs) for India and has scored 1055 runs. He played his last ODI for India in June 15 against Zimbabwe.
He is also a part of the Mumbai Indians franchise in the Indian Premier League (IPL).