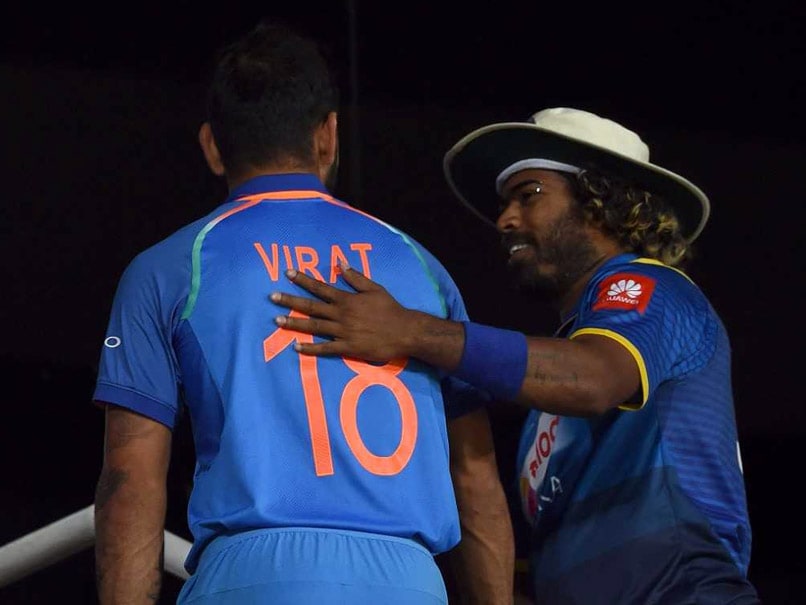 The tri-nation series will commence on March 8 and be played till March 20, next year.
© AFP
Sri Lanka Cricket (SLC) on Friday announced the fixtures for the T20I tri-series which will feature Sri Lanka, India and Bangladesh. The tournament will commence on March 8 and be played till March 20, next year. The tri-series begins just after India conclude their South Africa tour (January 5- February 24). The series, which will be called Nidahas Trophy 2018, will be played in celebration of Sri Lanka's 70th year of independence and co-incidentally Sri Lanka Cricket's 70th year as well. The announcement was made during a joint press conference attended by the heads of the participating countries. The tournament will have seven T20Is in Colombo at the R Premadasa International Cricket Stadium.
"The support and contribution of Sri Lanka [and India] in Bangladesh's cricketing journey could not be overemphasised, and that this invitation was a clear testament to what a good friend Sri Lanka has been to Bangladesh's Cricket," an SLC press release quoted Bangladesh Cricket Board (BCB) President, Nazmul Hassan Papon as saying.
BCB president further added, "This tournament too, would no doubt continue to strengthen the bonds between the 3 nations."
An SLC press release quoted BCCI CEO, Rahul Johri as saying, "We are privileged to be a part of Sri Lanka's 70th year celebrations, there is no closer friend to the BCCI than Sri Lanka [and Bangladesh] and when Mr. Sumathipala first floated this invitation, there was almost instant agreement that the Indian Team would participate for this reason."
SLC President, Hon. Thilanga Sumathipala, (the visionary behind this 2018 edition as well as the Nidahas Trophy 1998 - played in celebration of Sri Lanka's and Sri Lanka Cricket's 50th year) said, "70 years is a long journey, and one that needs to be commemorated and celebrated. We are happy that our closest neighbours, who share more or less the same journey of independence are joining us in this celebration, which we believe will be a milestone and an augur of the great things to come in the annals of cricket."
The Nidahas Trophy 2018 matches will be night matches where each team will play each other twice. The final will played on March 20.