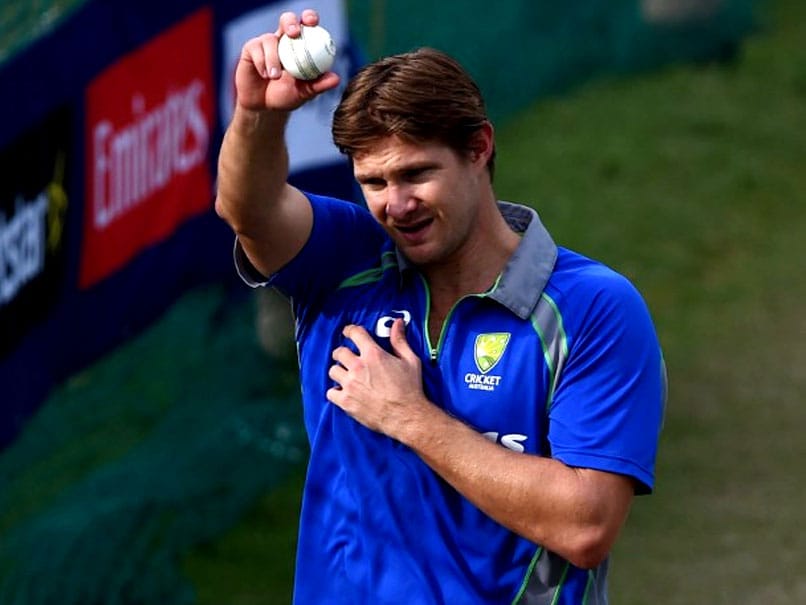 Shane Watson tweeted in support of the players in the contract stalemate with Cricket Australia.
© AFP
The ongoing contract wrangle between Cricket Australia (governing body for cricket in the country) and Australian Cricketers' Association (the players' representatives) continues to capture the imagination of the country's cricket fans and players. While senior players like David Warner have taken up the issue in the past, it was the time for former Australia all-rounder Shane Watson to put out his views on the matter. Watson, in a tweet on Friday, said that he was left bewildered why there was a stalemate in contract talks when Australian cricketers were asking for the exact same pay that the players have got for the past 19 years.
The players(ACA) aren't asking for more, just the same as the previous 19 years, so why is there a stalemate at the moment#reasonablerequest

— Shane Watson (@ShaneRWatson33) June 23, 2017
There were many replies to Watson's query, one of them belonged to Australian left-hander Ed Cowan, who has played 18 Tests and 16 T20 internationals for the country.
In reply to Watson's tweet, Cowan decided to mock Cricket Australia's reasoning behind revising the contracts of international players.
but didn't you know it is the players fault for 10 years of under investment in grassroots cricket...?

— Ed Cowan (@eddiecowan) June 23, 2017
CA is determined to scrap revenue-sharing after 20 years, saying more funds were needed for the game's grassroots, and that the offer it has on the table provided handsomely for players.
But the ACA is equally resolved to keep revenue-sharing, saying the system does not need fixing.
On Friday, the ACA rejected a revised pay offer from Cricket Australia and in a statement said that the two bodies remain "far apart".
Players have until 30 June to come to an agreement with Cricket Australia (CA) or face not being paid.
Australia's men's team have a two-Test series in Bangladesh scheduled for August, before a Ashes series against England at home, which runs from November 23 to January 8, 2018.
The women's team is in England for the ICC Women's World Cup, which starts on Saturday. They are under contract until the end of the tournament.